Oriental Sunset about 30% done
Hello everyone! How have you been? The weather outside is amazing and I have been spending more time in the garden. Each spring I have a feeling that in the evening, the trees are bare and the next morning you go out and POOF – everything is green!
I have been stitching as well. Here is the progress on my Geisha girl thus far: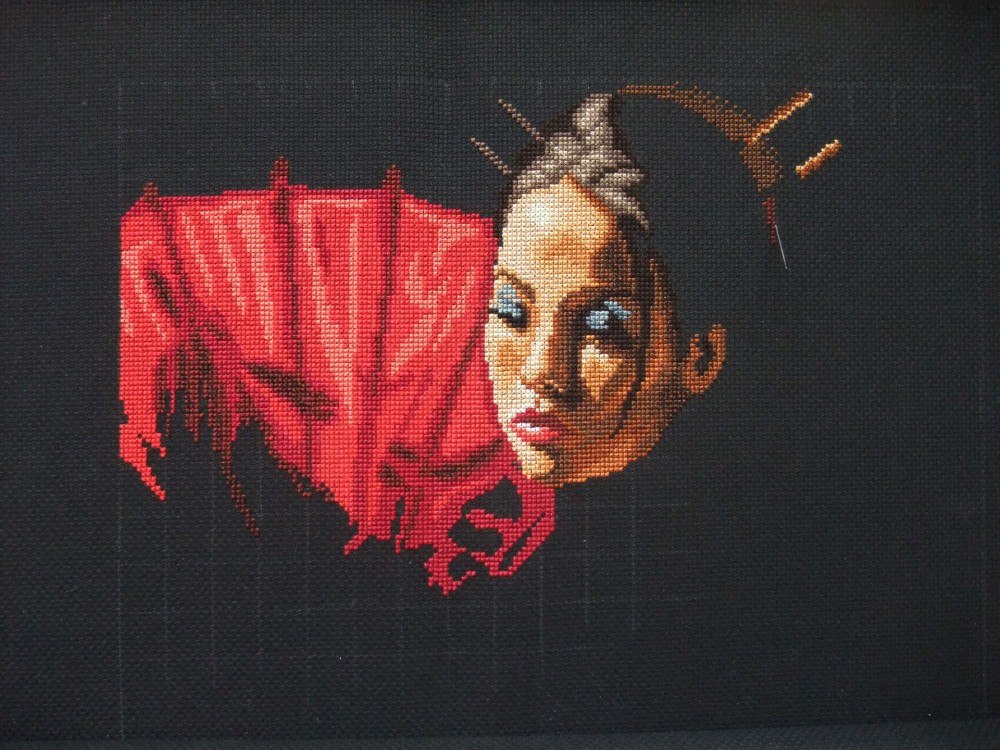 The colours seem to be a bit bleached out by the camera. I think it's because of the black background, and that the camera is trying to compensate. In real life the image is more vibrant.