Zelda stained glass window – finished!
At last I have finished Zelda!!! It has taken me more time than I thought it would, but I am done!
It was stitched on 18 count aida, the final piece is 34cm x 22.5cm (13.5″ x 8.7″) and it contains 37,446 stitches 🙂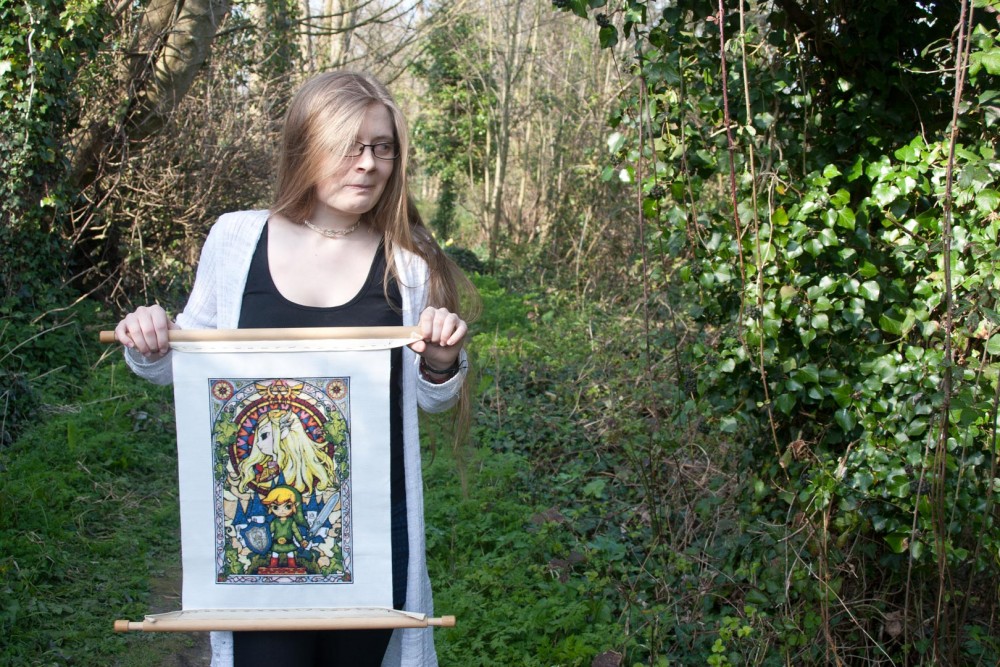 And a close up of the finished piece: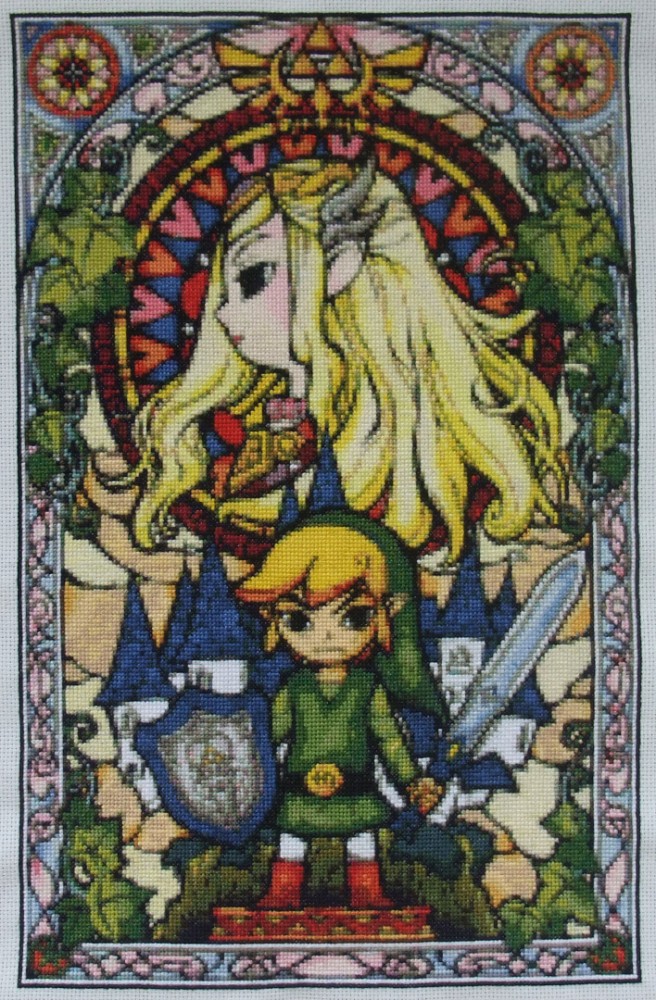 Pattern was made by Servotron
And as usual time lapse video. It took me 3 days to cut all of the 585 images that comprise this video :/ I hope that you enjoy it!