Making bobbins from Christmas cards
I did some rearranging in my craft cupboard today and found some Christmas cards that I had put there a month ago. So I decided to show you what I do with them.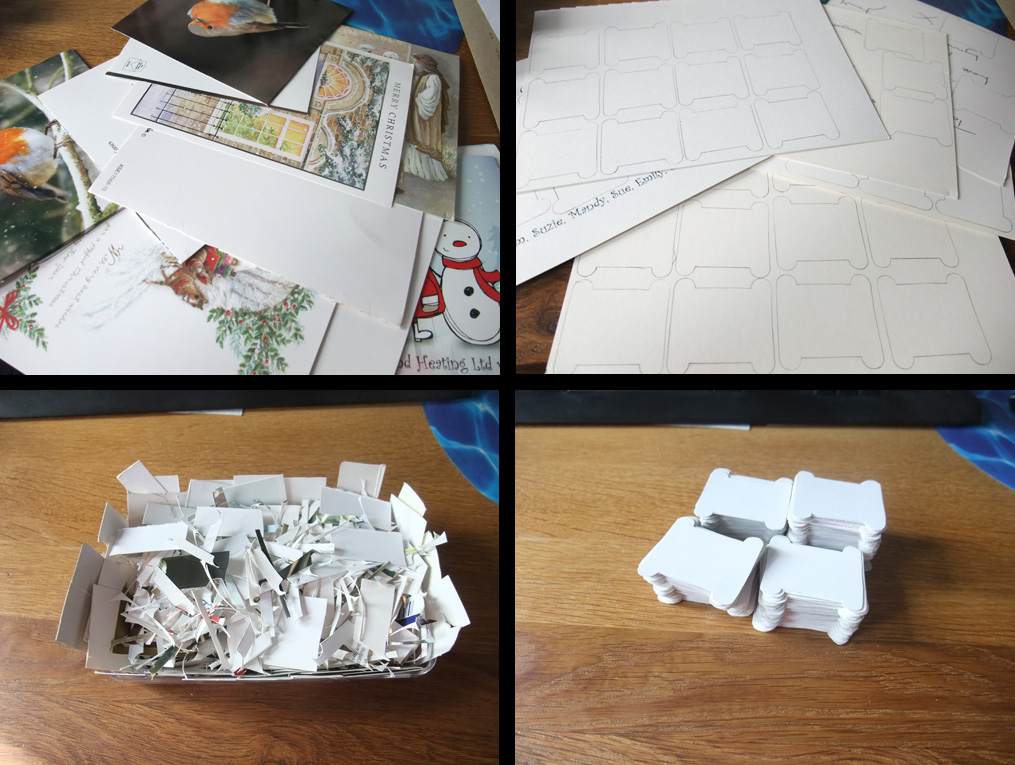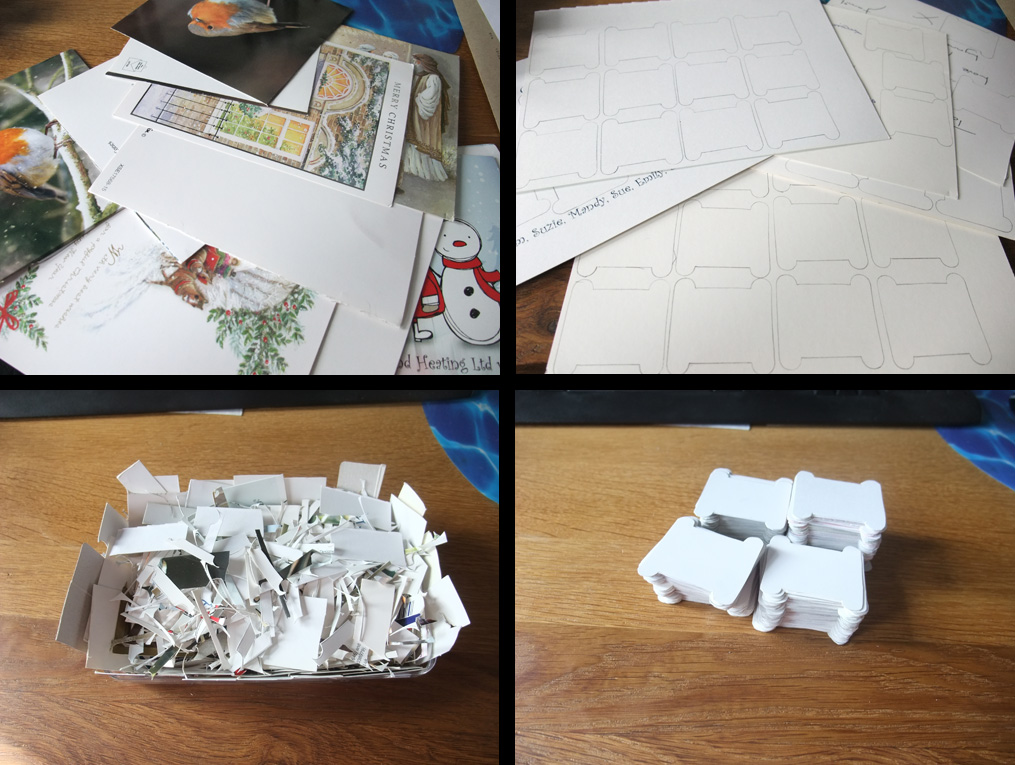 Many people get Christmas cards, but no one really wants them (they are a huge clutter). You receive them once and then store them away or throw them out – money in the wind. So instead of throwing them out, I made them into cross-stitch bobbins. Bobbins wear out – the more you handle them the quicker they break (usually the corners bend and eventually break off). Then you are left with options – buy them (quite expensive) or make them yourself 🙂
I sorted the cards; the ones that were too thin, and the ones with glitter (rub off and damage the thread) went into bin. I also cut around the well-wishing on the cards so that ink wouldn't stain the threads. The rest got processed into bobbins in a couple hours and completely for free. I hope some of you find this useful.