A Game of Mushroom Kingdoms
Good morning/afternoon/evening to everyone! Work has been hectic these last past months. I applied for a promotion and passed the initial test.. Yay for me, but it means more time spent on learning new job role, managing and stressing 😀 Stitching goes slower now, especially because I need to stitch in the daylight so that I can take pictures for stop-motion videos. I have started another large project – A Game of Mushroom Kingdoms. It is going to be amazing and quite large. Because of that I even ordered some DMC 100m cones as it will turn out to be cheaper then just buying skeins.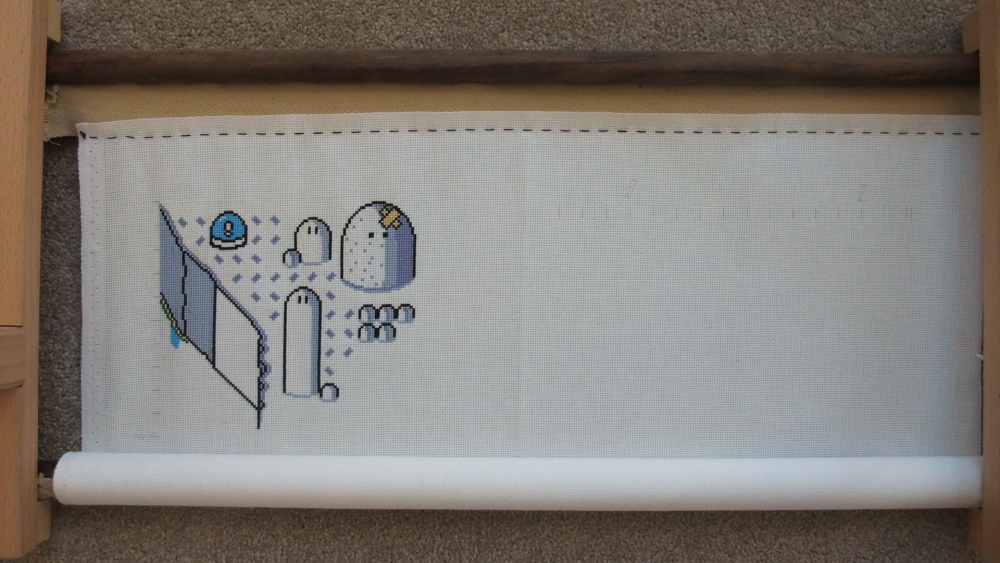 So the progress so far is marginal as I am still waiting for colours.
I have so many things to show you all, only if I wasn't so lazy about posting updates. I will try to work on this in the near future. See you soon. 🙂