Upcycled denim picnic blanket midway!
I have been trying not to think about work at the moment. You may not know, but I am working for a large supermarket chain that very recently decided to revamp their management structure. So I may be losing my job, but lets not think about that! Coincidentally I have been listening to more audio books and sewing in all of my spare time 🙂 I got my blankie half way finished!
It took forever to sew all the squares together, then all the rows. All of that aligning so they would be just right… Oh my, I don't miss that part. I needed to sew down the back edges as I can't abide the thought about putting backing on and somewhere in the middle the safety edge twists and then when you sit on it, it is all you feel!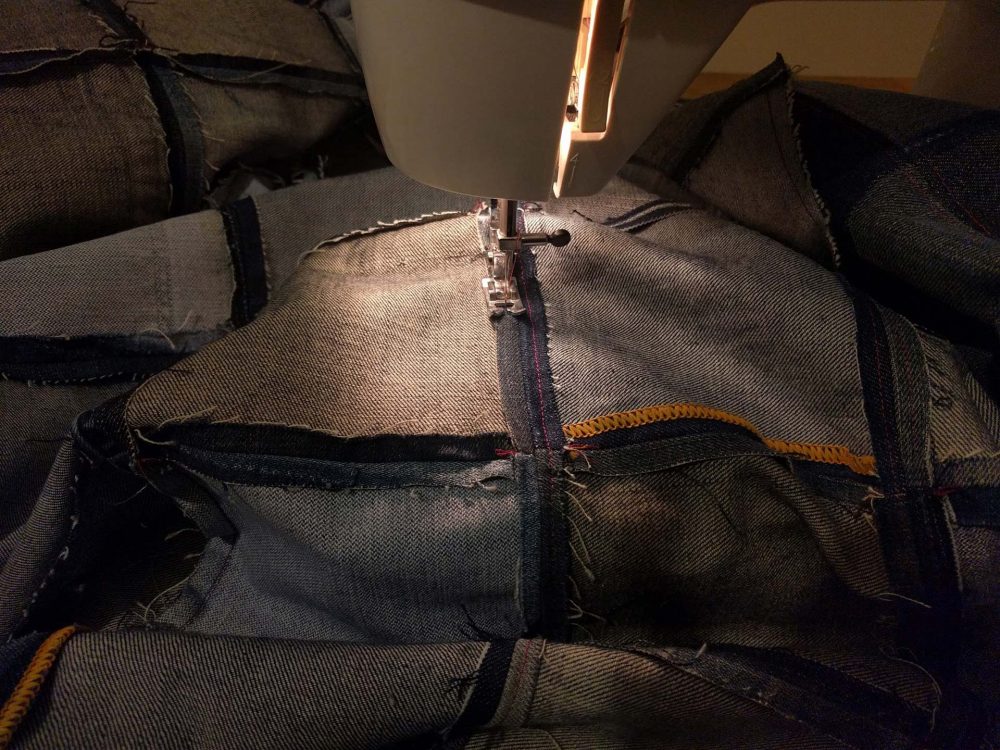 I found some synthetic cloth that is used as a waterproof inside lining for jackets, raincoats etc. So I bought 3 meters of it. It doesn't look very bad and actually I think it will be okay as backing for my blanket, so that when you sit down you don't have a wet bum 😀 Well at least not immediately. It does fray like crazy tho'!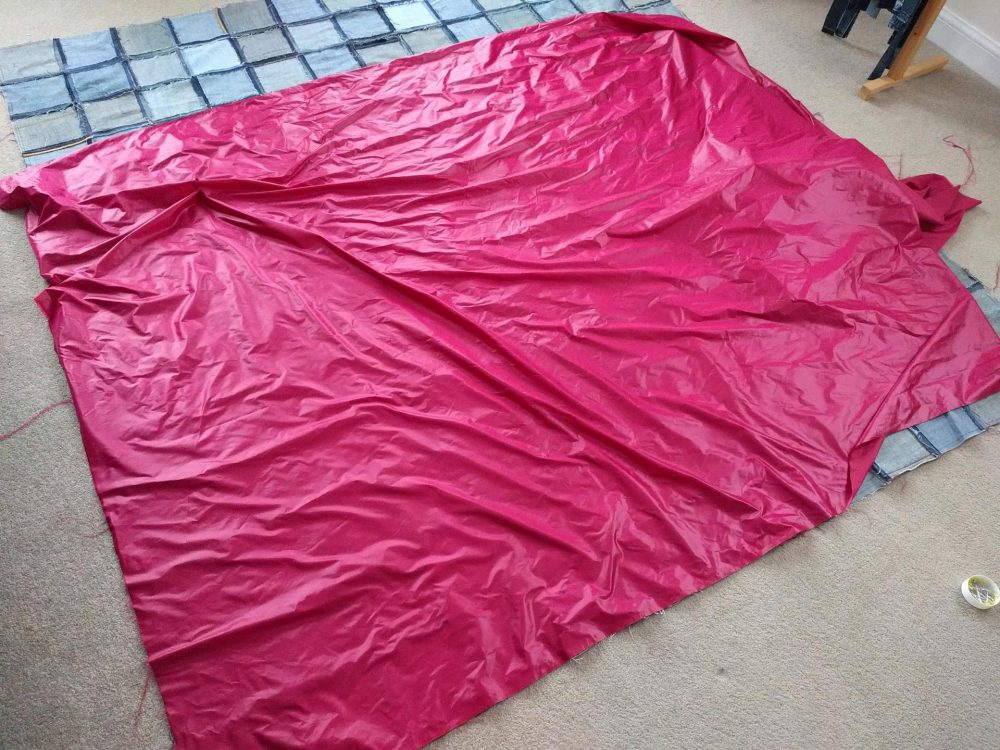 I pinned the backing, but the pins would catch in the lining and pull the threads as I was trying to sew it all together. It took me 2 days but I basted all the seams! Once it was finished I didn't need to worry about accidentally stepping or sitting on the pins.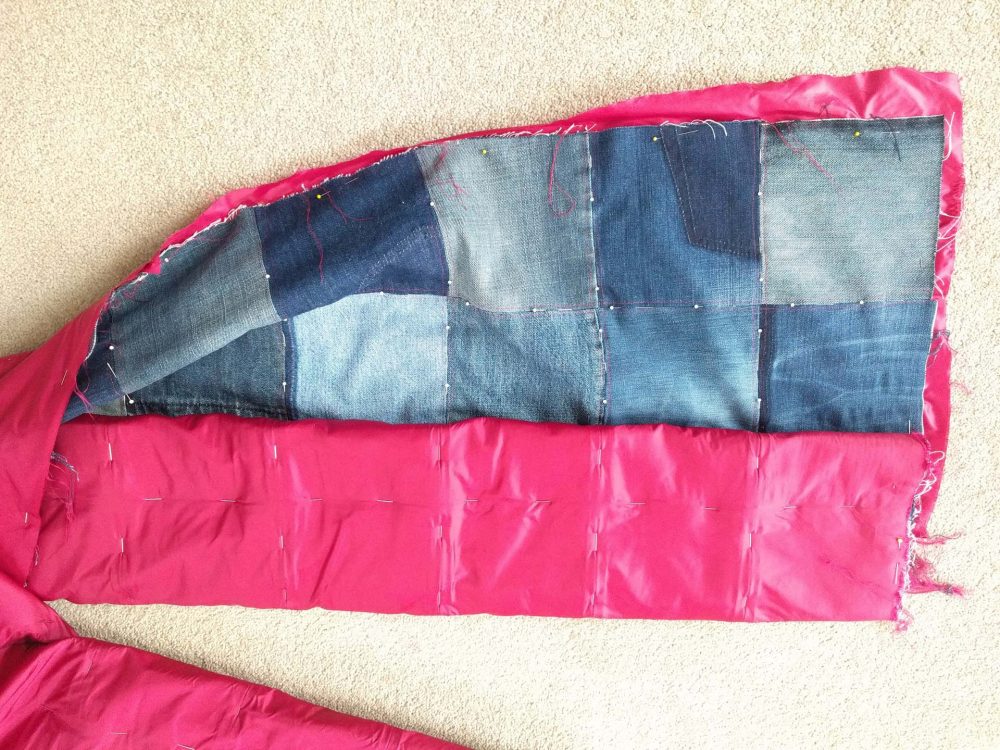 Here is how far I have gotten! wish me luck with the – sewing it all together part 😀 See you all soon!