Pokemon first generation – completed
I know it's been a while, but my husband advised me not to pollute my blog with constant pokemon cross stitch updates 🙂 As usual I have made a video. With each new video I am trying to make it more smooth. It's not quite there yet but it's certainly smoother than Evening Fairies was. Anyway, here is the video:
The pattern was designed by Servotron and took me approximately 8 months from start to finish. Here I am with my creation: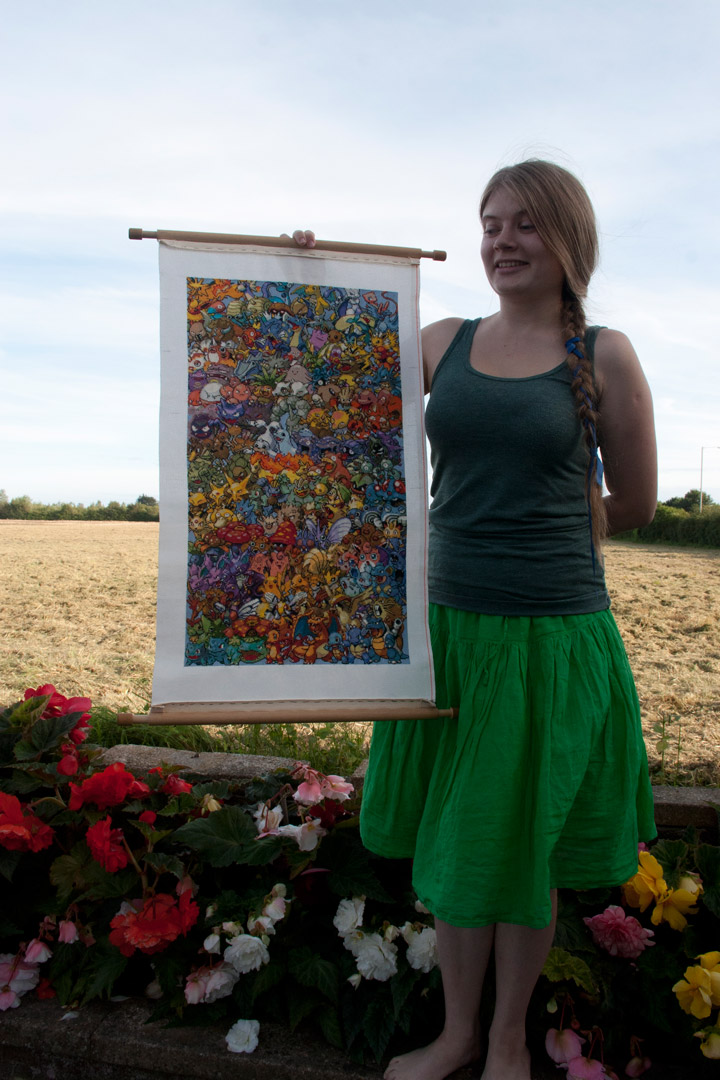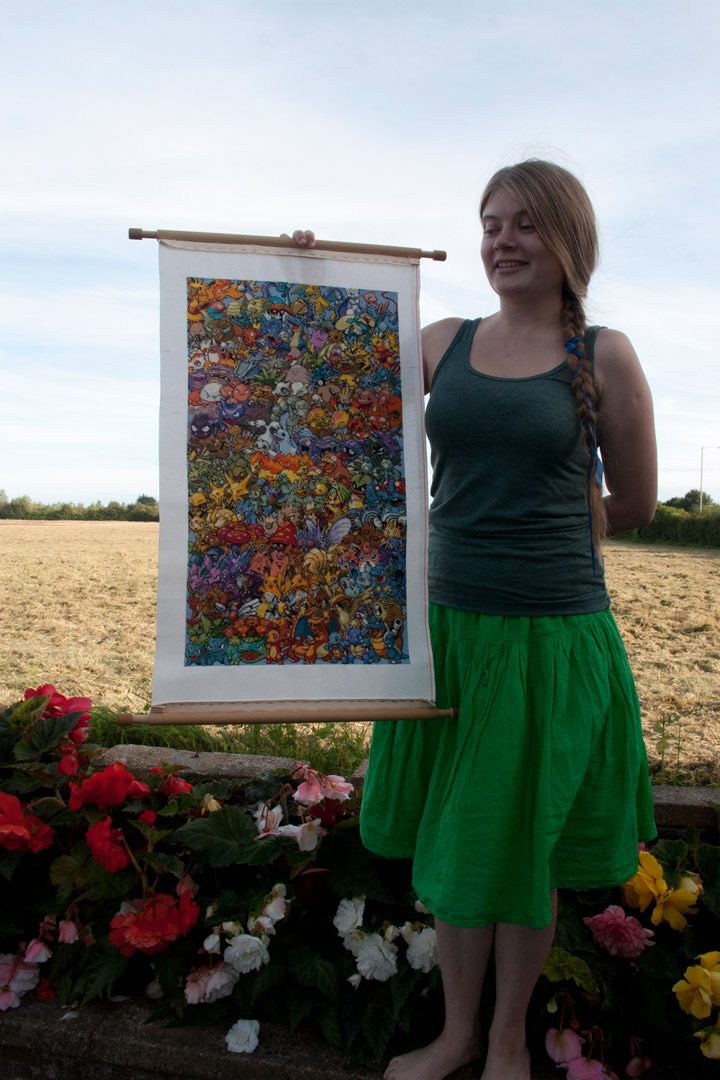 And a close up so you all can enjoy 🙂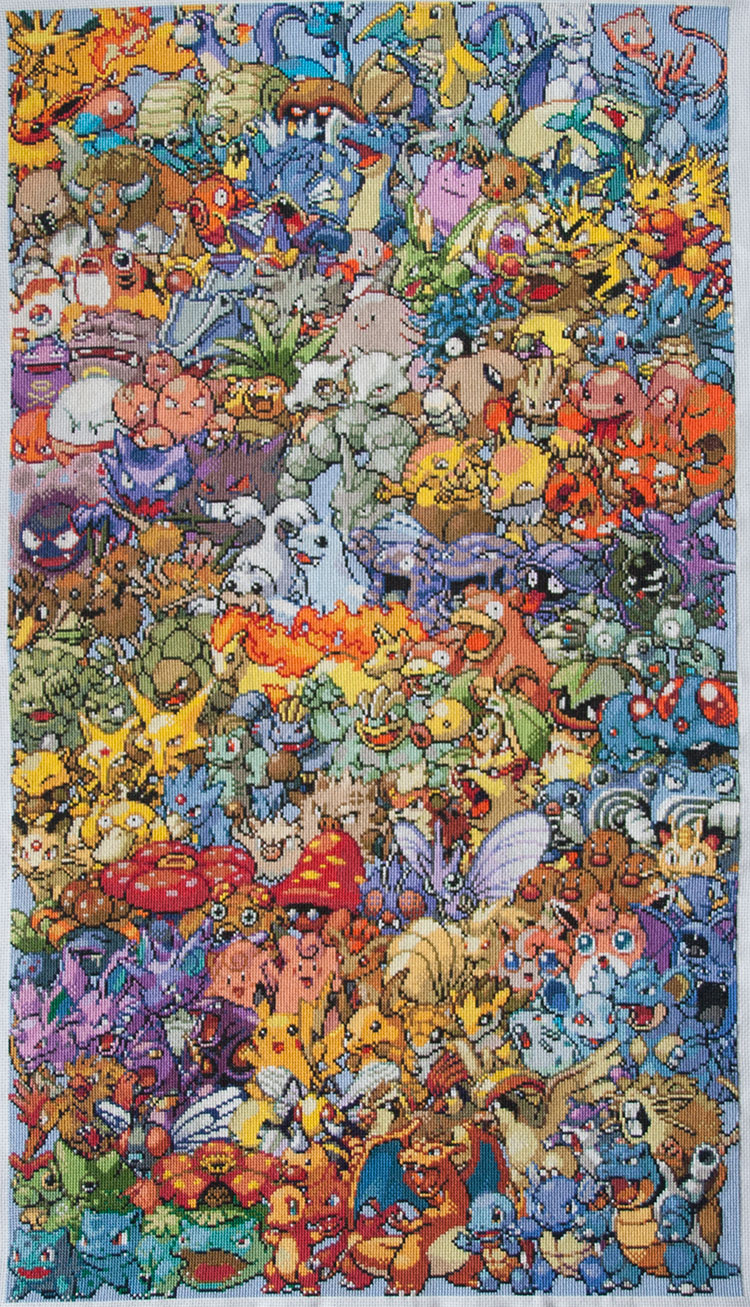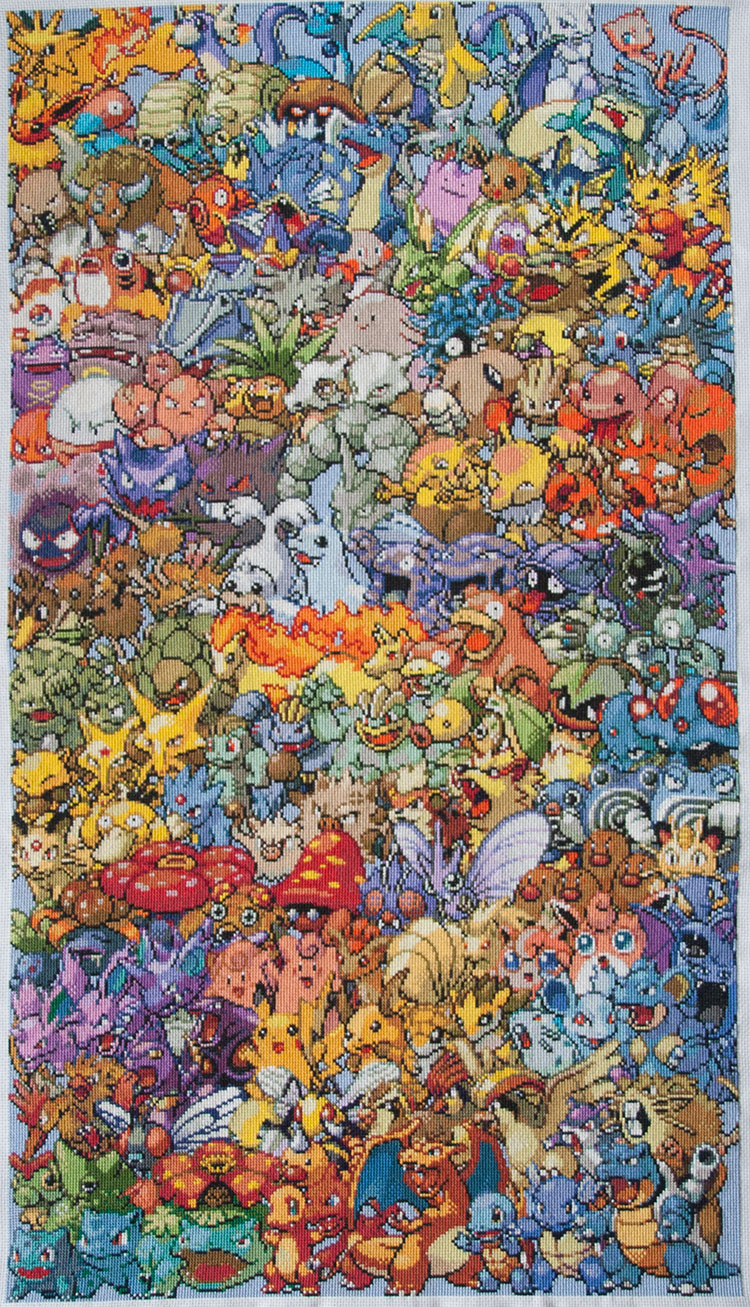 PS. I also collected all of my excess thread ends, I will probably use them elsewhere, but for now they make a nice art picture.