Wattle fence
And now for something completely different! So, while we were in Latvia, we decided to make an outdoor enclosure for the sheep. They get really hot in the barn if the weather is hot, and being the middle of Latvia, the temperature often exceeds 30C in the summer.
The plan was to build a 12m by 6m enclosure. One half would be an open area bounded by a wattle fence built by us and the other half would be a roofed off area built by others (in case of overnight rain). The enclosure was not completed by the time that we left Latvia, but we did finish our half of it – with the nice wattle fence –  and that's what this blog post is about.
We found a suitable place to locate the enclosure and chopped some bushes to make more room as well as to provide materials.
Here you can see the first panel finished. The large poles on the right are for the covered half of the enclosure (to support the roof). On our panel, the middle support poles were too thin – one of them broke just before finishing, and so we learnt from our mistakes and  decided to use thicker poles from here onwards.
Then came the gate which is 1.5m wide. The hinges are made of some old pieces of hose pipe of length approximately 15cm which were then cut open and nailed to both the gatepost and the gate itself.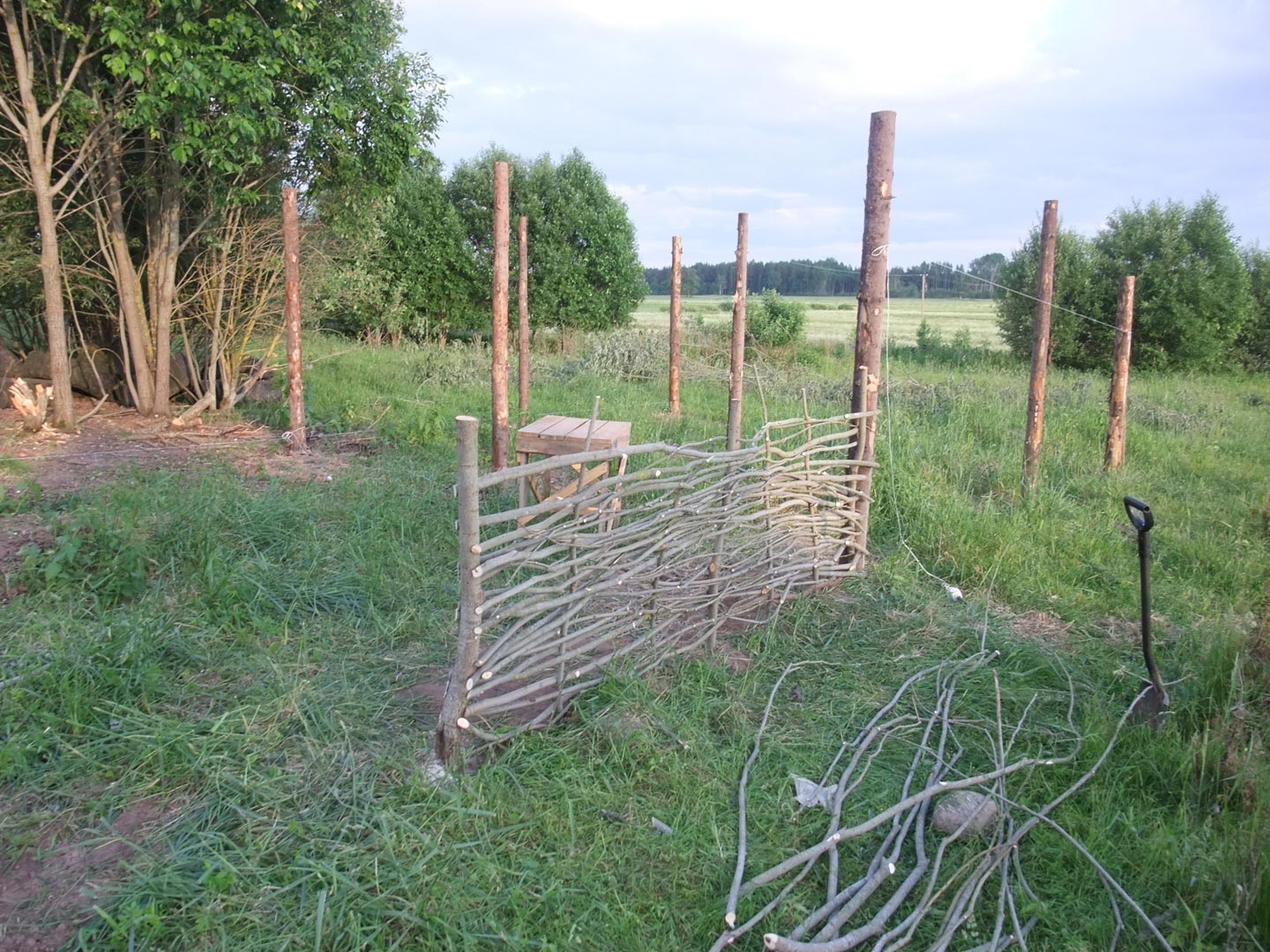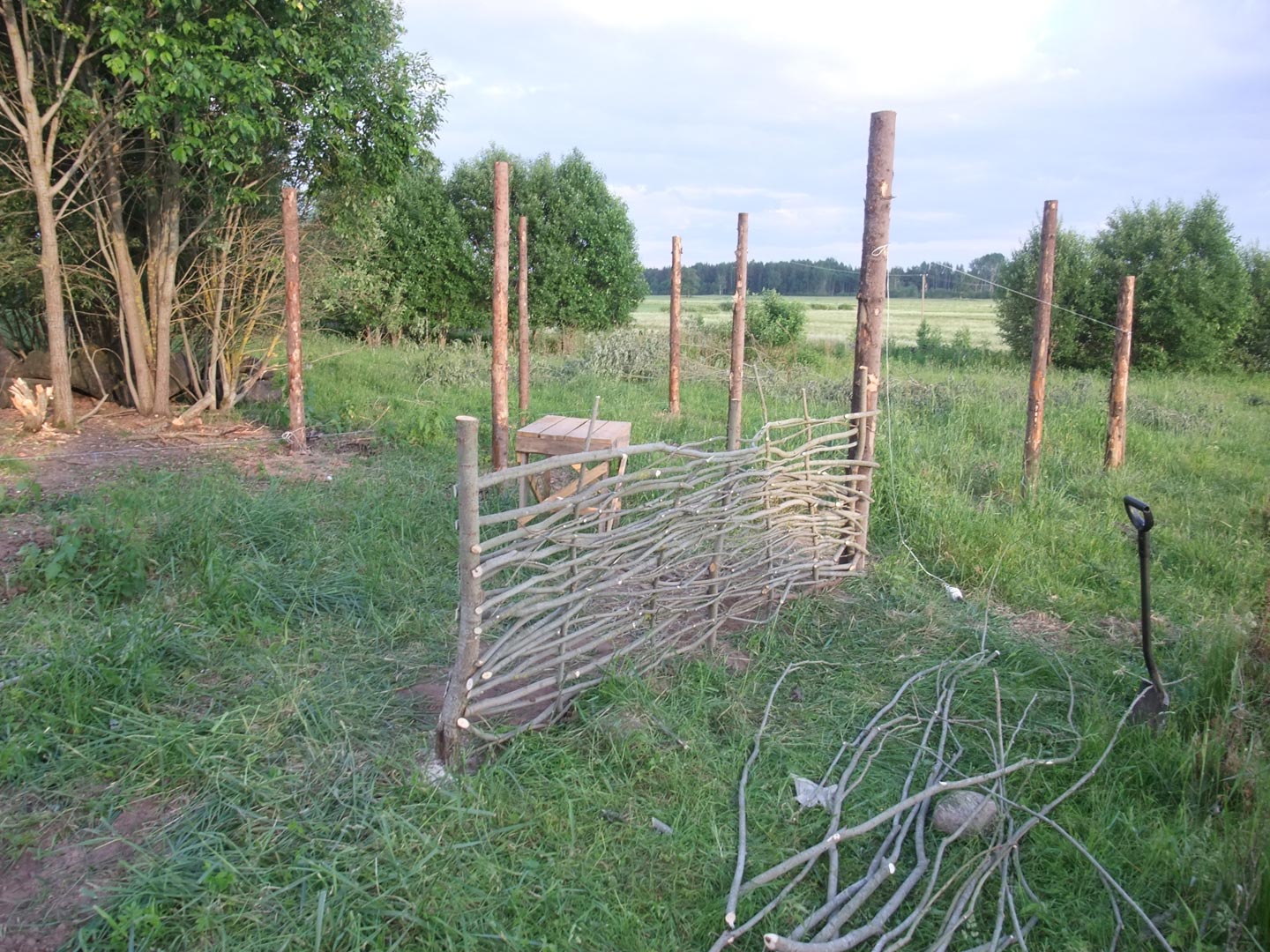 Upright poles (thicker than the first panel) ready for some weaving action!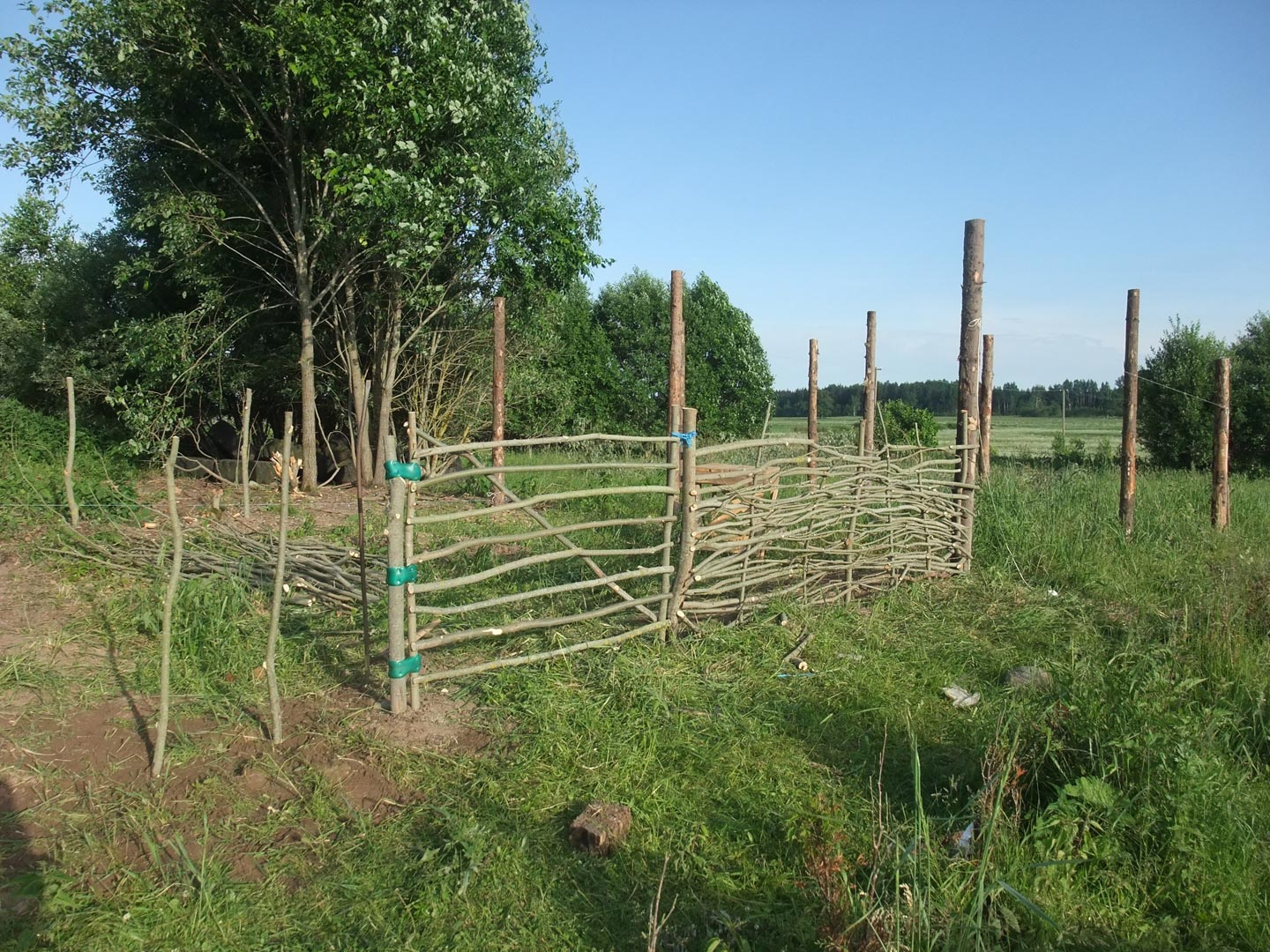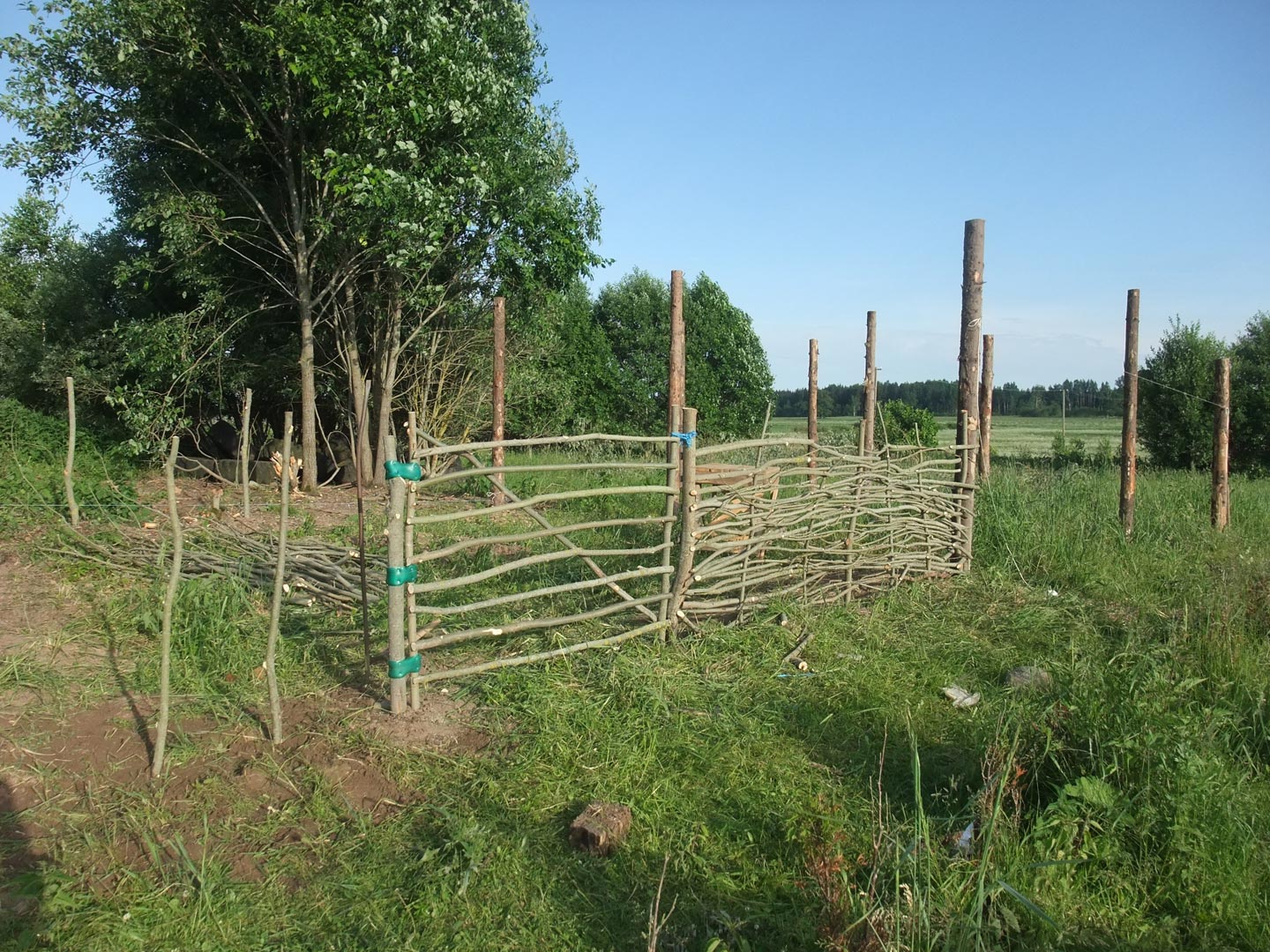 The prepared materials. This will be enough for about one 3m section, so we went through a lot of bushes (but fortunately they spread like weeds so there were plenty of them 🙂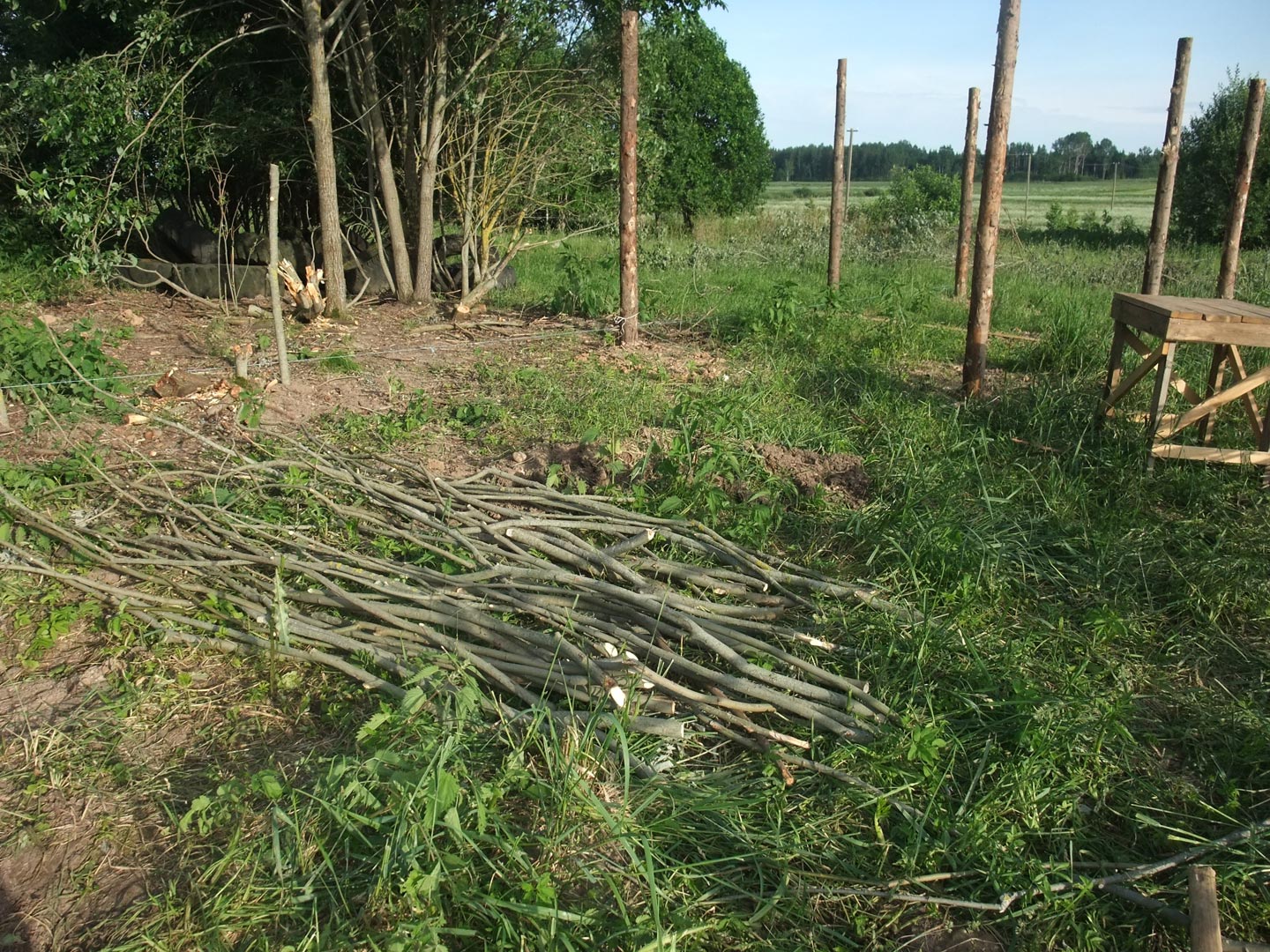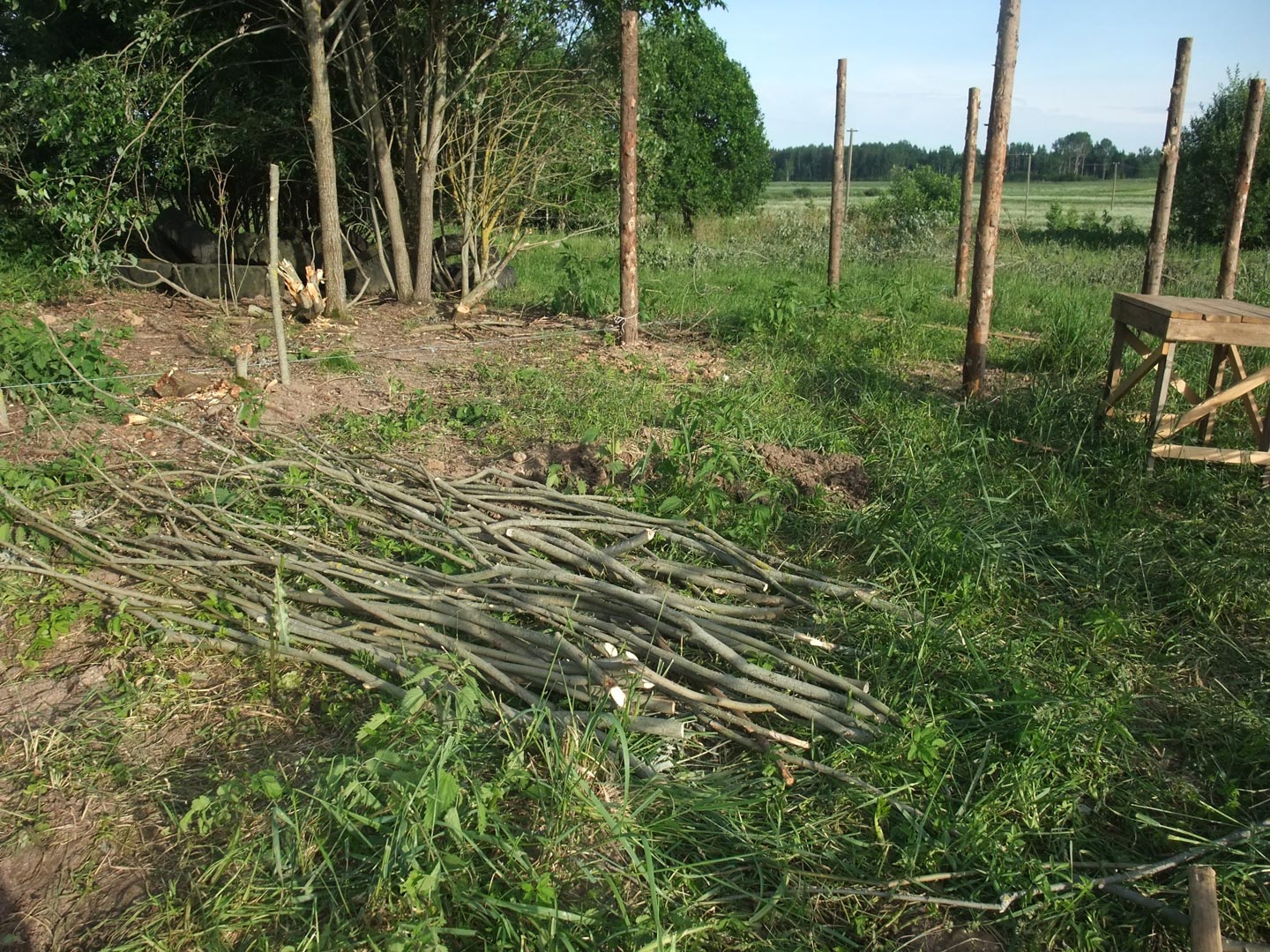 The finished fence. As I said the other 6x6m area will be boarded up and covered with tar paper for rain protection. The gate received another couple of vertical reinforcing posts after some suggestions from my grandfather.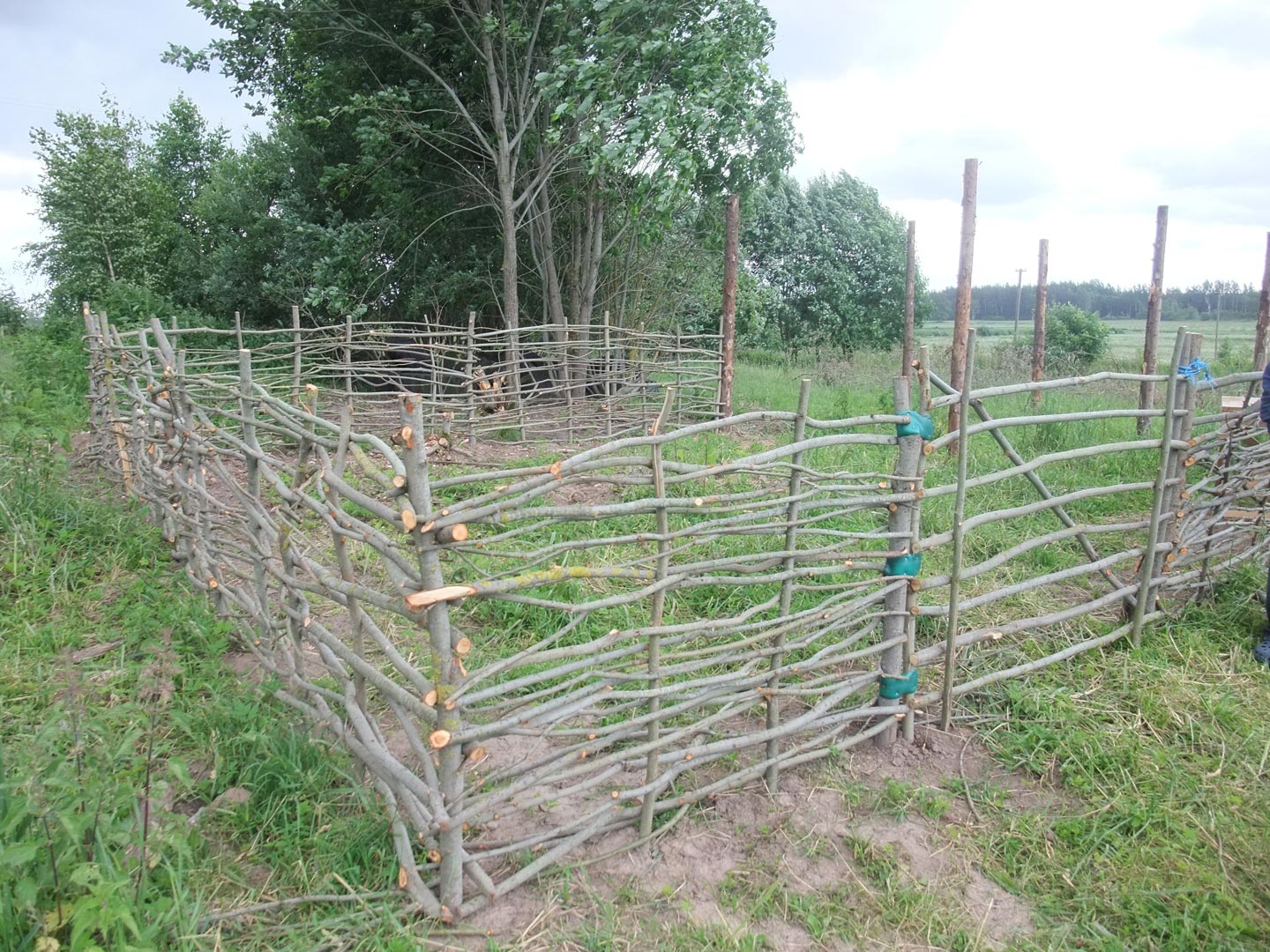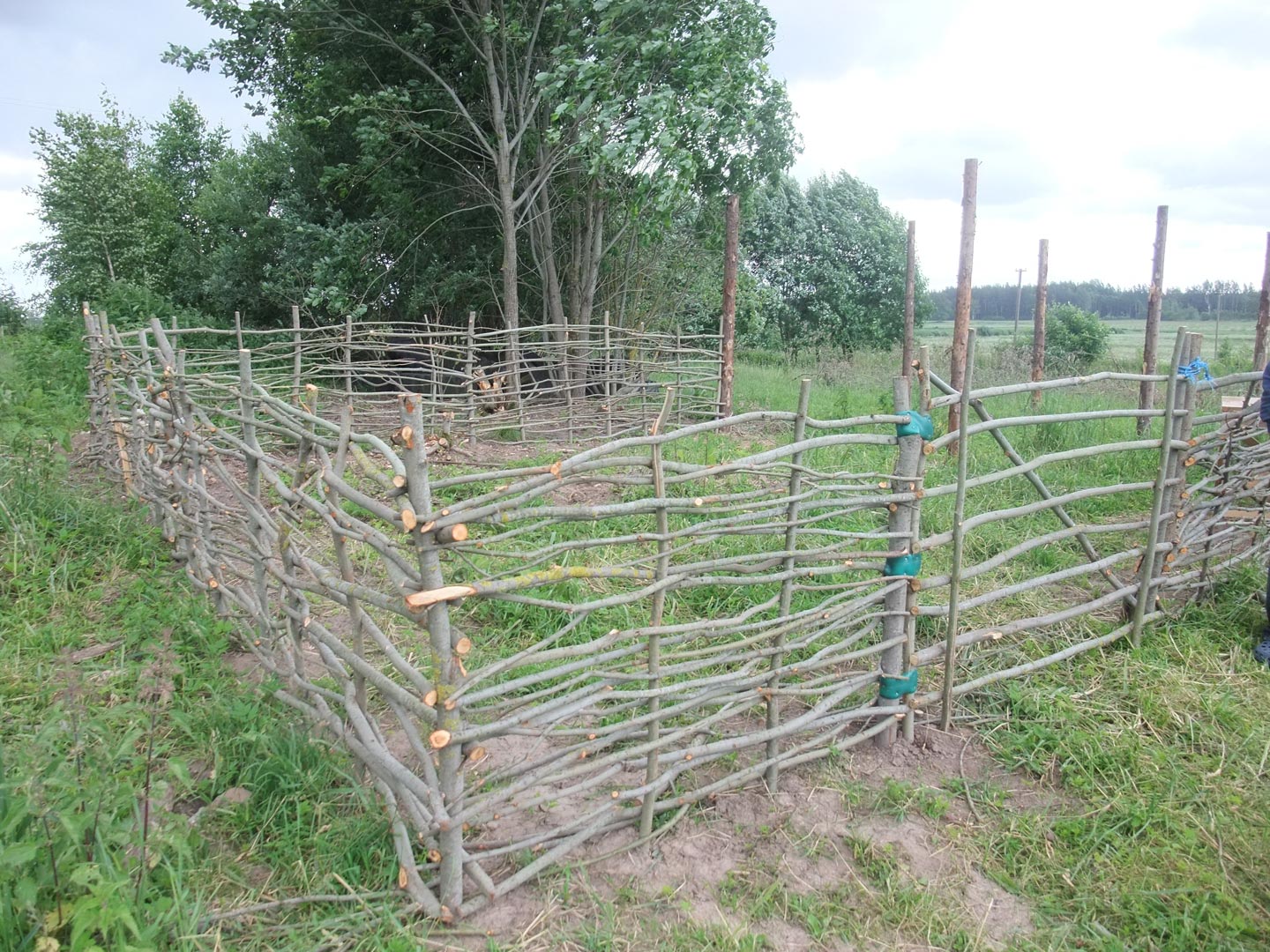 All in all I think it turned out pretty well. Sadly we left Latvia just before the other half was completed, but I think my step dad will finish it.