Rapunzel – started
I have slowly started to try to make myself do some more stitching. I made some plans and am now scheduling cross stitching hours. I asked around about which of the DoNa stitch patterns to do, and got quite a few different opinions. In the end I chose Rapunzel – maybe it is biased but I love colour purple. So here is the beginning of that: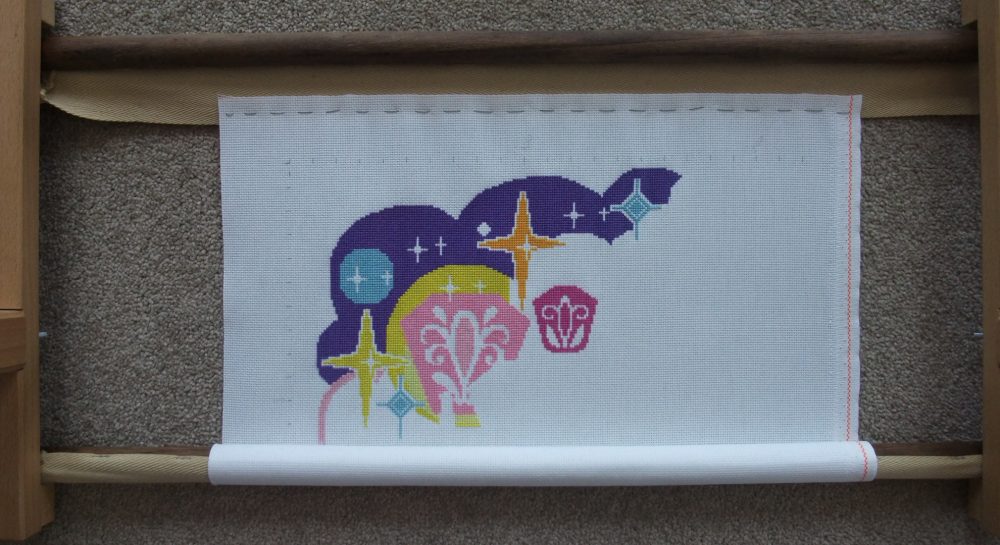 I've been working on it for about a week now and I am happy about the speed I am going. Taking it slowly to try not to burn out again 🙂
Now I am taking a break as I have tonsillitis and it is not fun. It feels like I am going to die 🙁 I hope I feel better soon so that I can go back to my routine.