Pokemon first generation week …
Hmmm. It's been a while since I have posted anything. My excuse? I got married and in between all the planing and runing aimlessly around I didn't have much time to do blogging 🙂 I did however do a bit of cross stitch here and there in between. So now that everything has quietened down, I am back.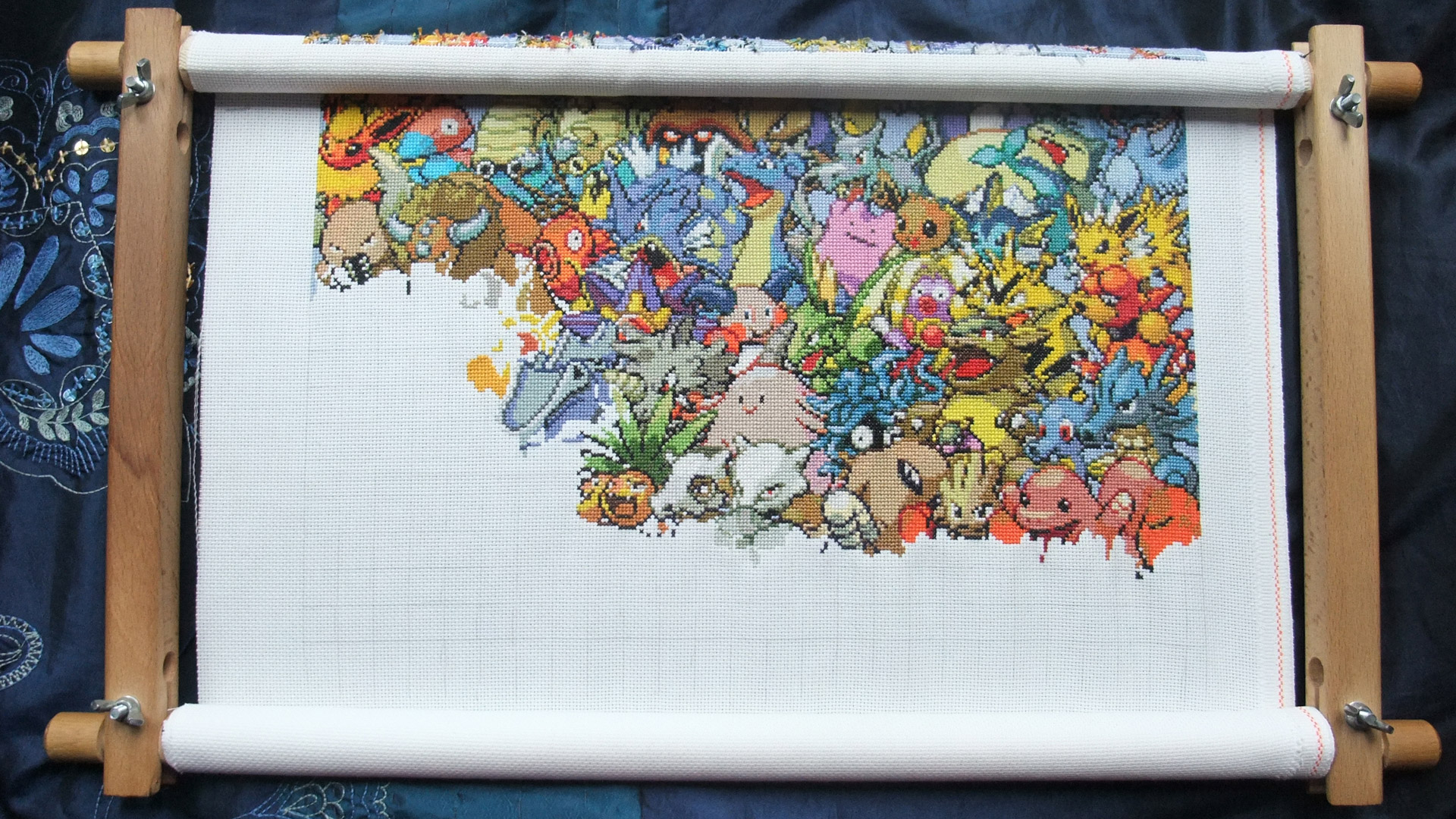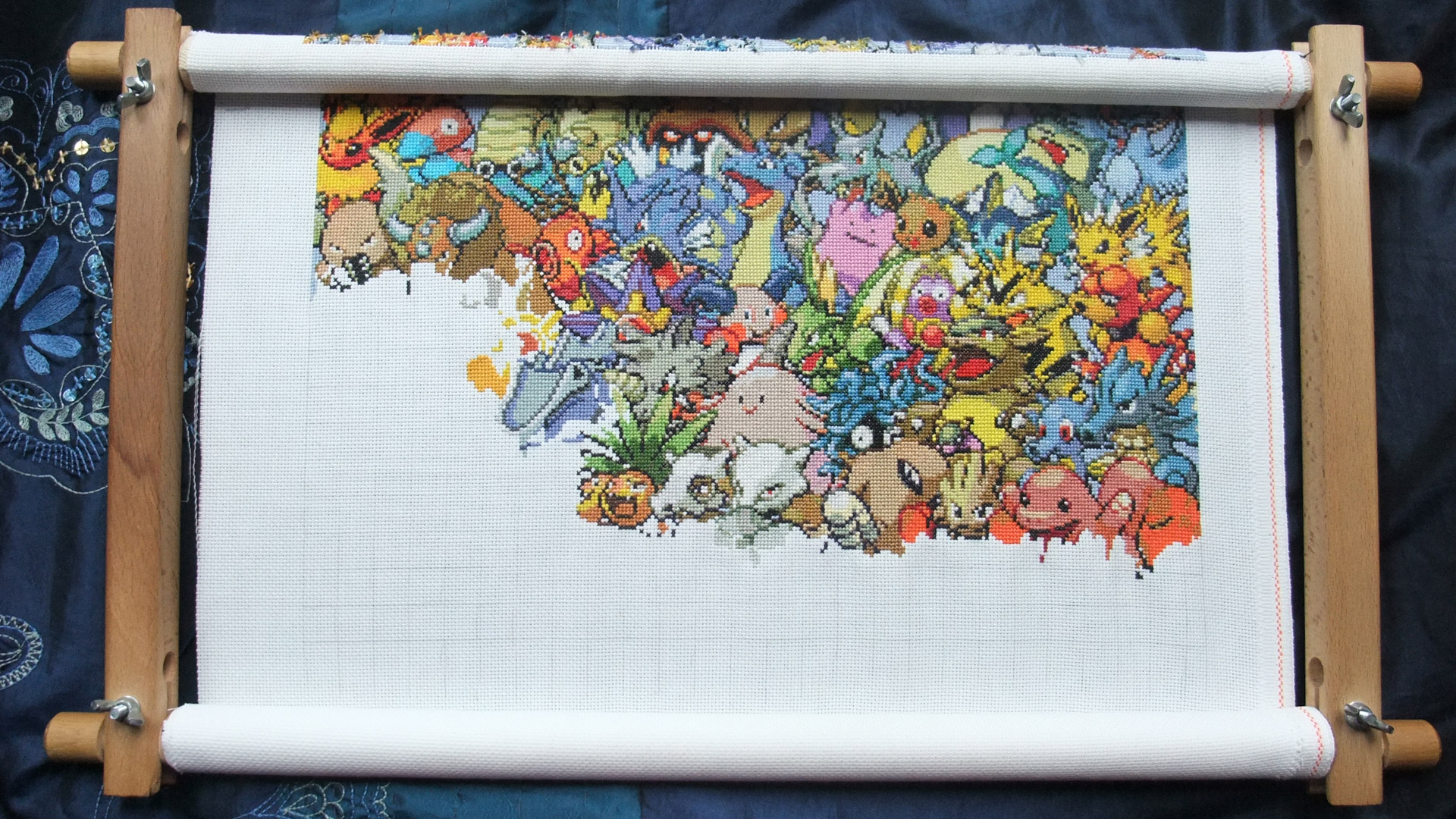 Above you can see how it looked about a month ago.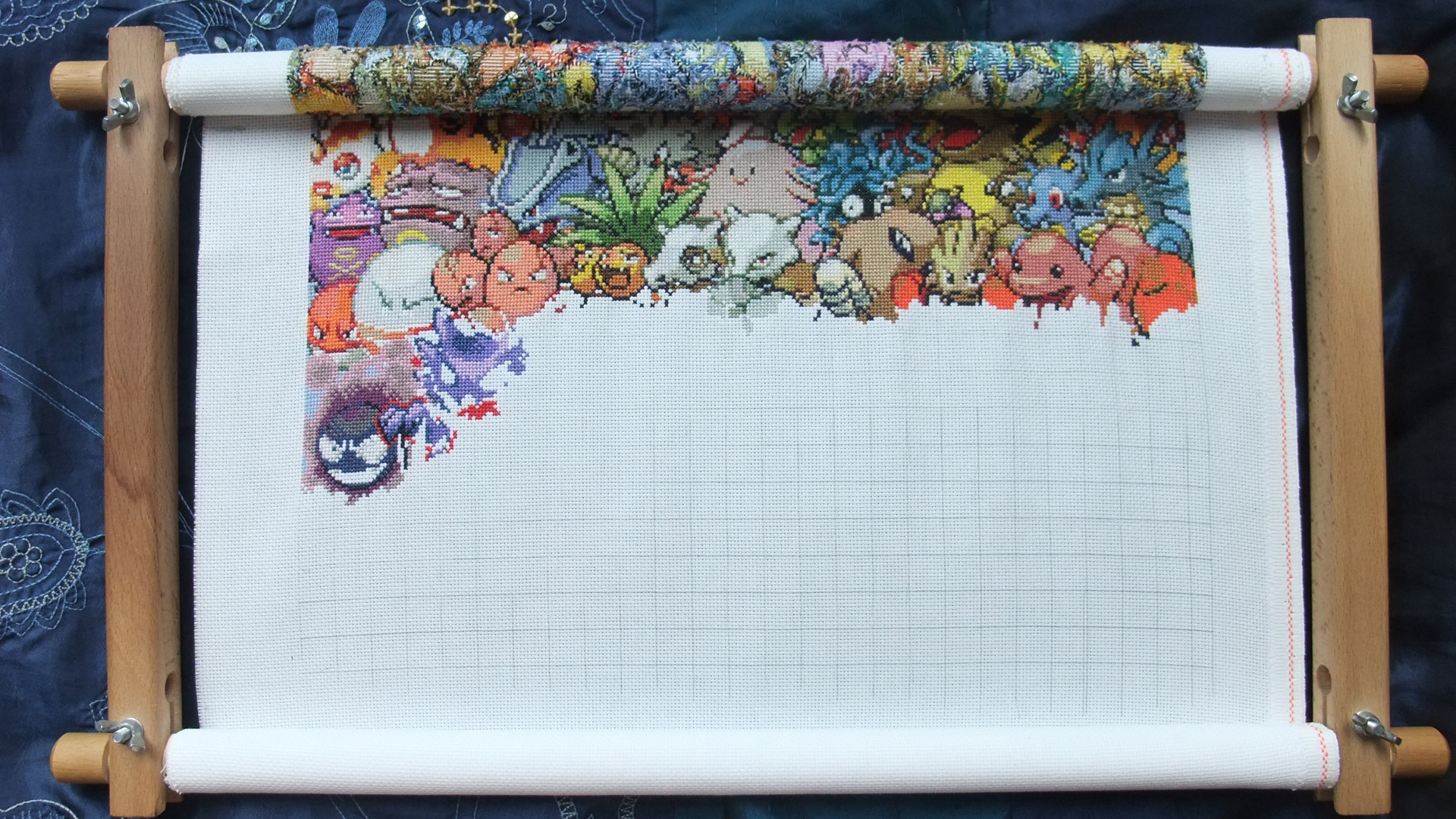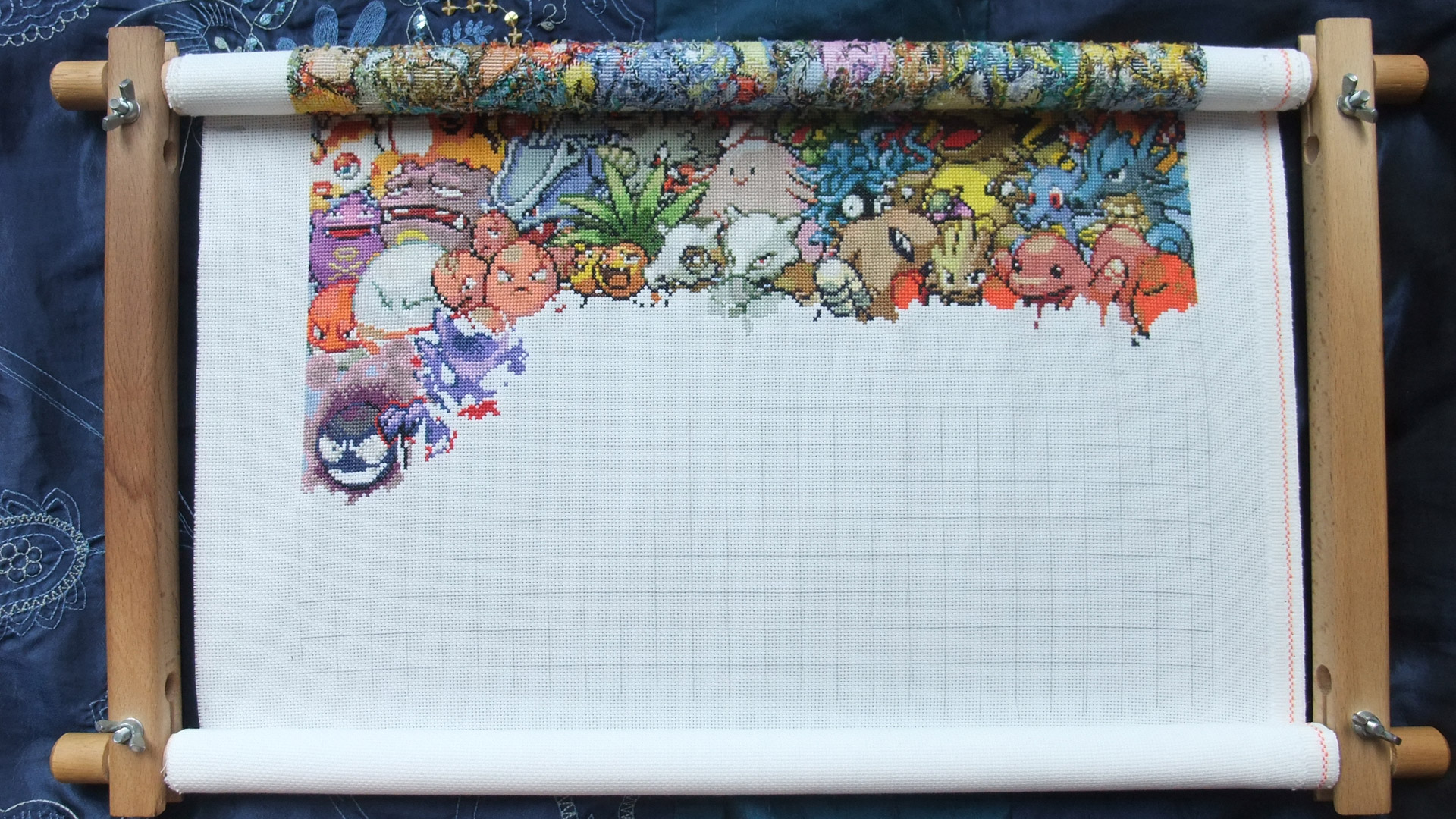 And this is how it looks now. I am going to go back to Latvia, so give me couple weeks to settle in 🙂 See you all.