Game of Mushroom Kingdoms – Finished!!!

I have finished my biggest cross stitch thus far! 😀 195 132 stitches! It has taken me year and a half to finish this one ( while working full time 39h a week ). I hope the next one I have lined up will be quicker :P.
I weighed the cloth before I started and it was 102g now after finishing it weighs 235g. So it means that overall I have added more than a cones worth of thread onto it (  a 400m cone weighs 100g). One picture with me for a scale 😀 The weather was not the nicest for the picture taking.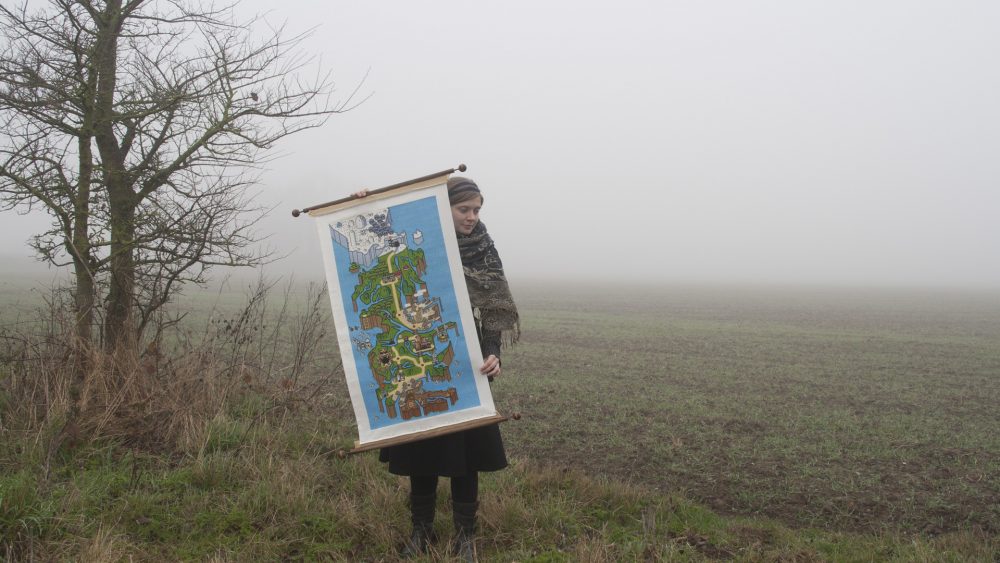 And the larger picture: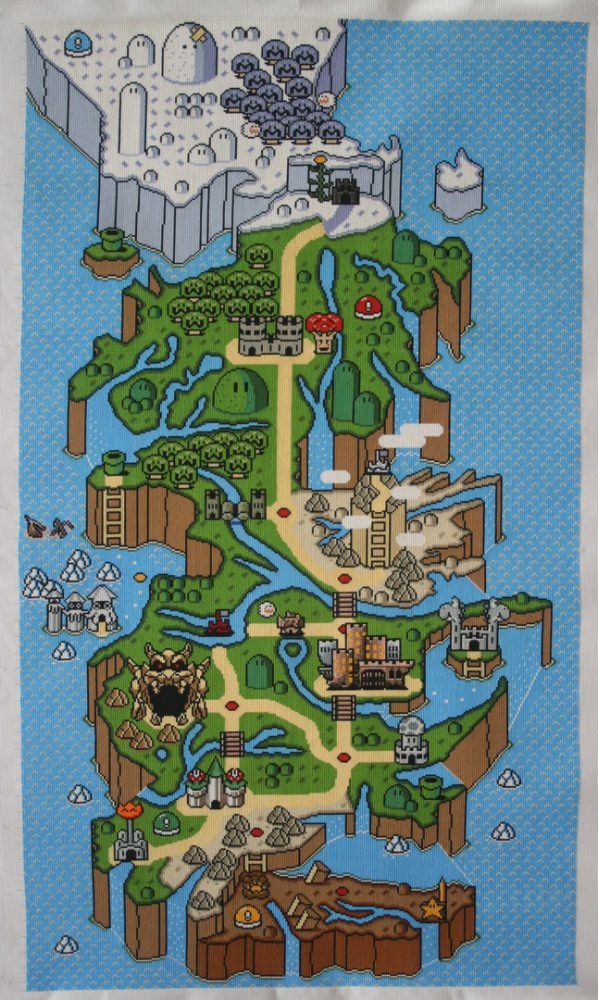 And of-course the time lapse video. The video encompasses 2077 images!
The pattern was made by La Ptite Bete and can be found on Sprite-stitch forums. 🙂 Happy stitching!