Madeline after Prayer November update
So the November update is here. I managed to do a fair bit of stitching last month, but I think that that was just because I knew I would not be doing much stitching after Skyrim came out, so I dedicated every minute I was awake to it. It helped a lot that there are big blocks of the same colour near the right hand edge with around 6-7 tones only.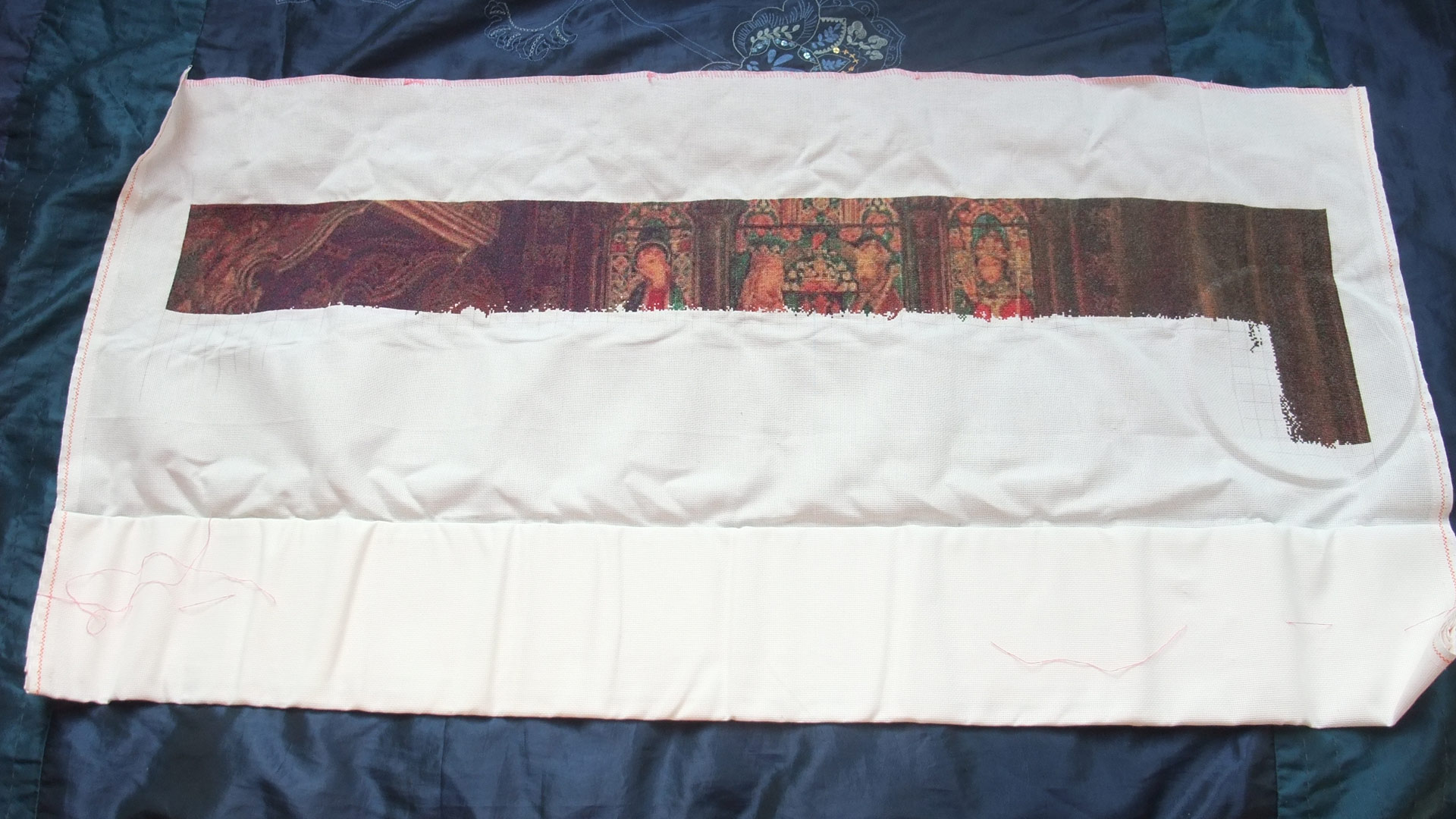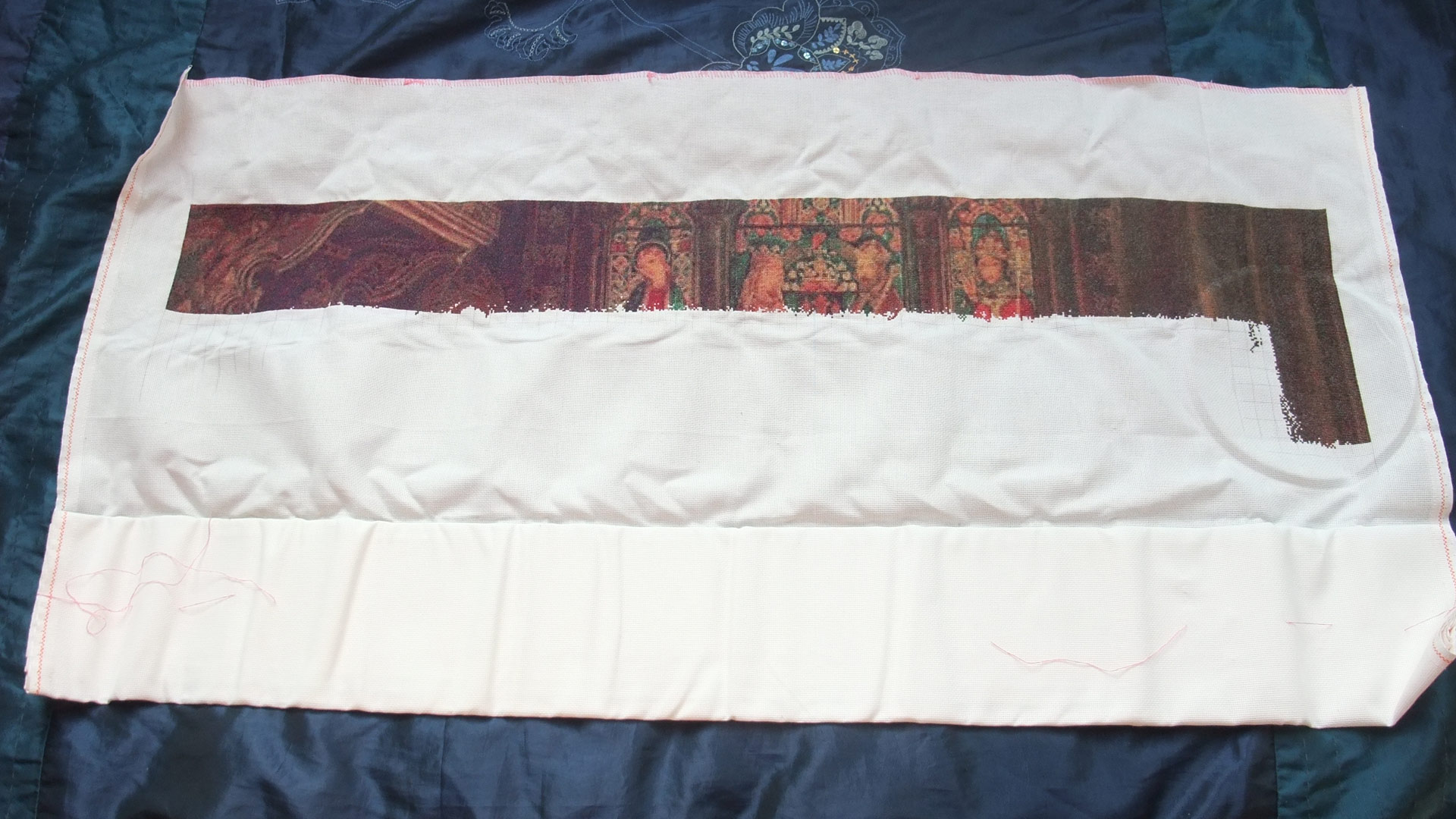 And as usual – a close up: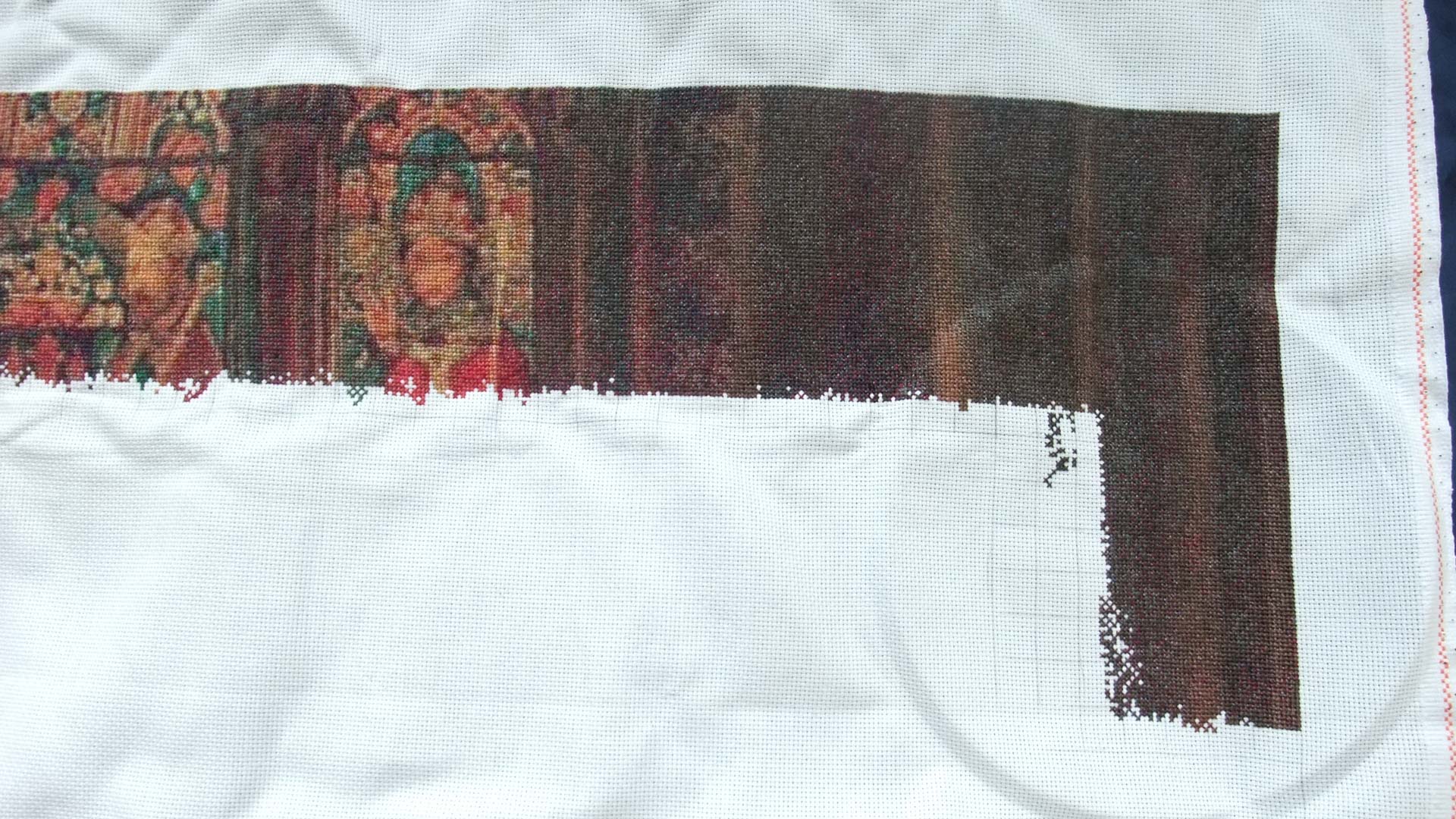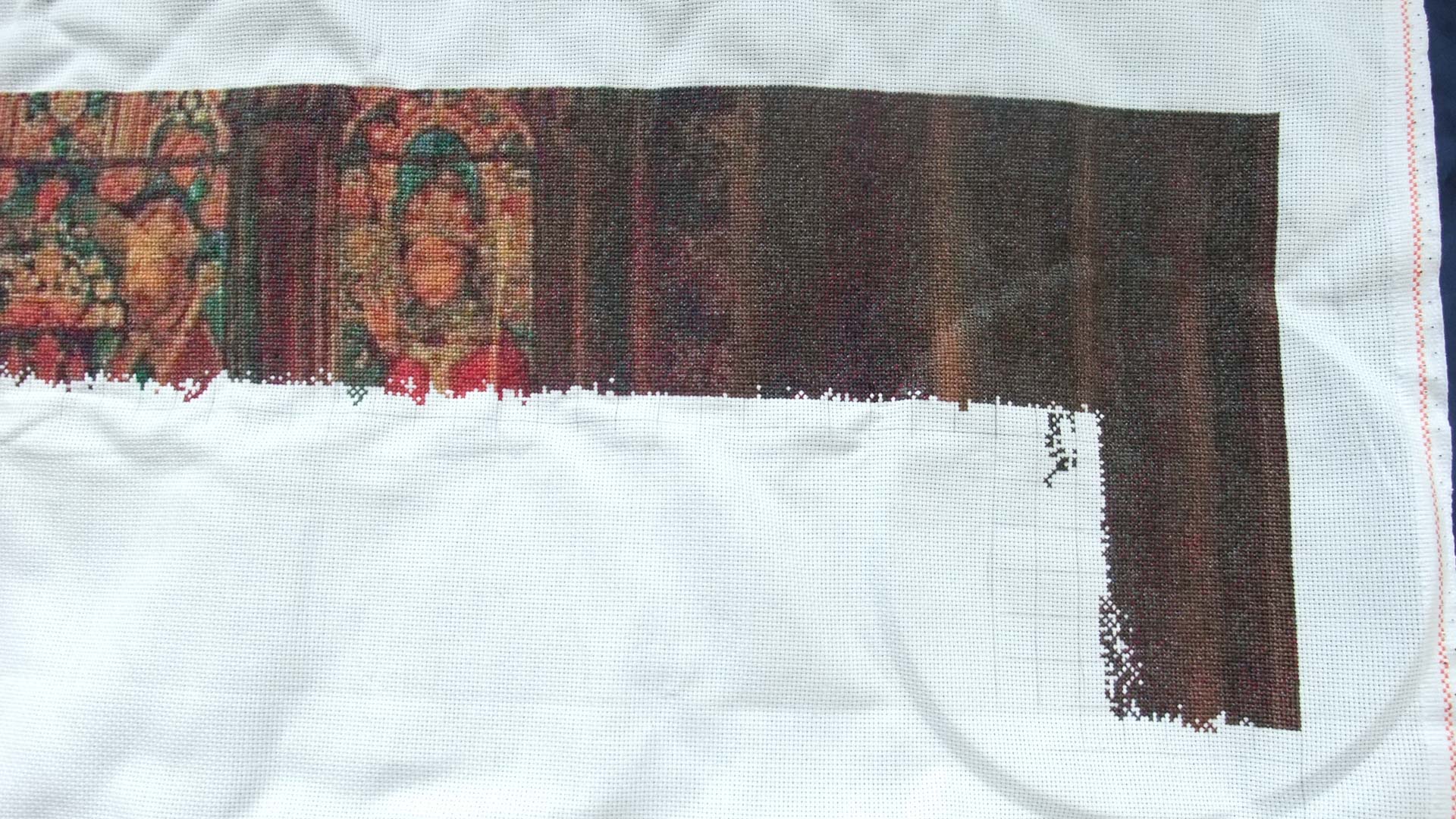 The gamer in me just wanted to add – here is a live action trailer of Skyrim 🙂 Happy watching.