Cinderella third row!
It's been hectic couple of weeks. I have almost had no time to cross stitch or craft. I am investing more of my life into relationship building and spending time with important people in it.
Yet I have still managed to do a little bit of cross stitch. I have not managed to do the Cinderella, Prince Charming or the Fairy Godmother, but the rest is done.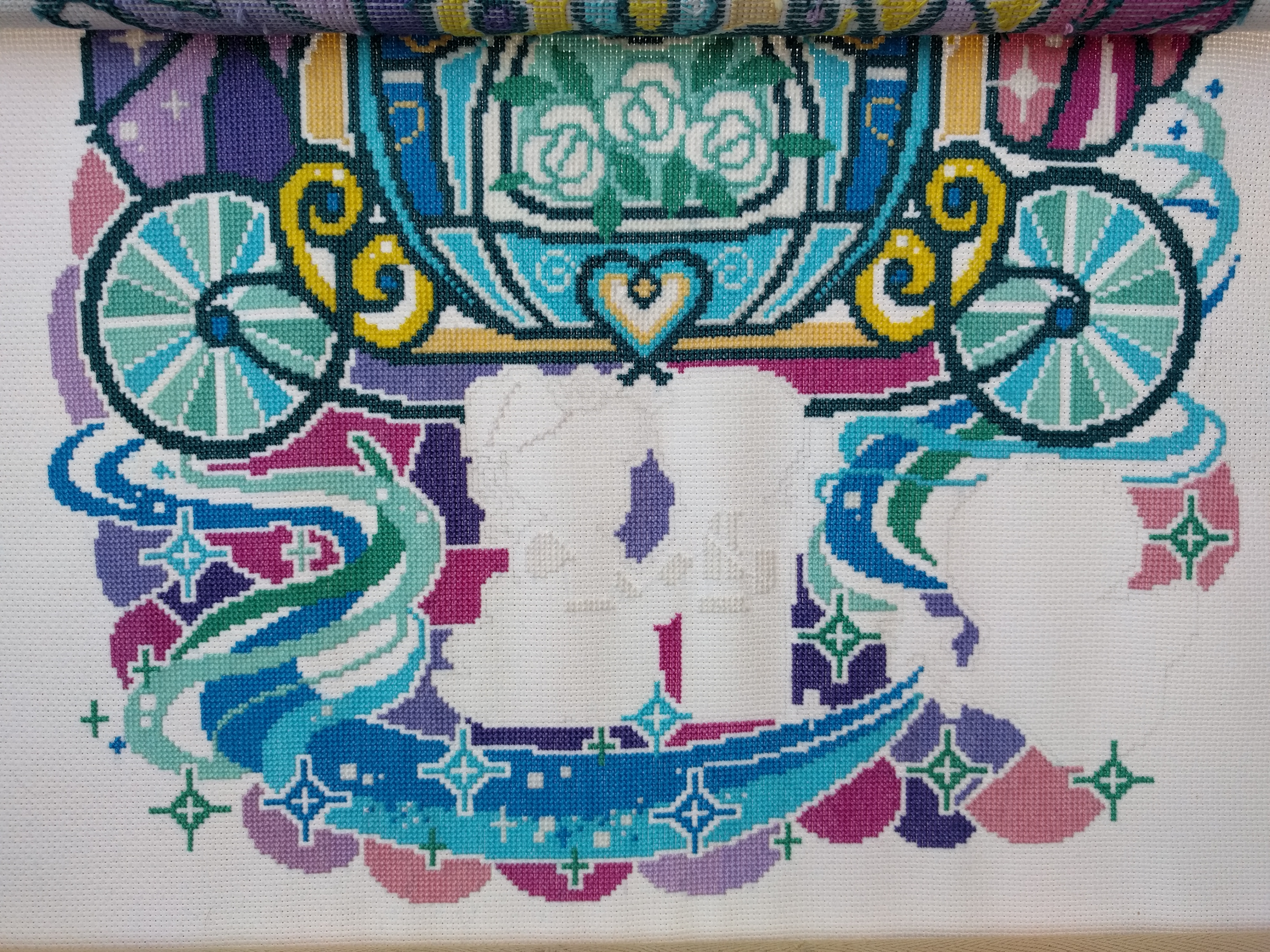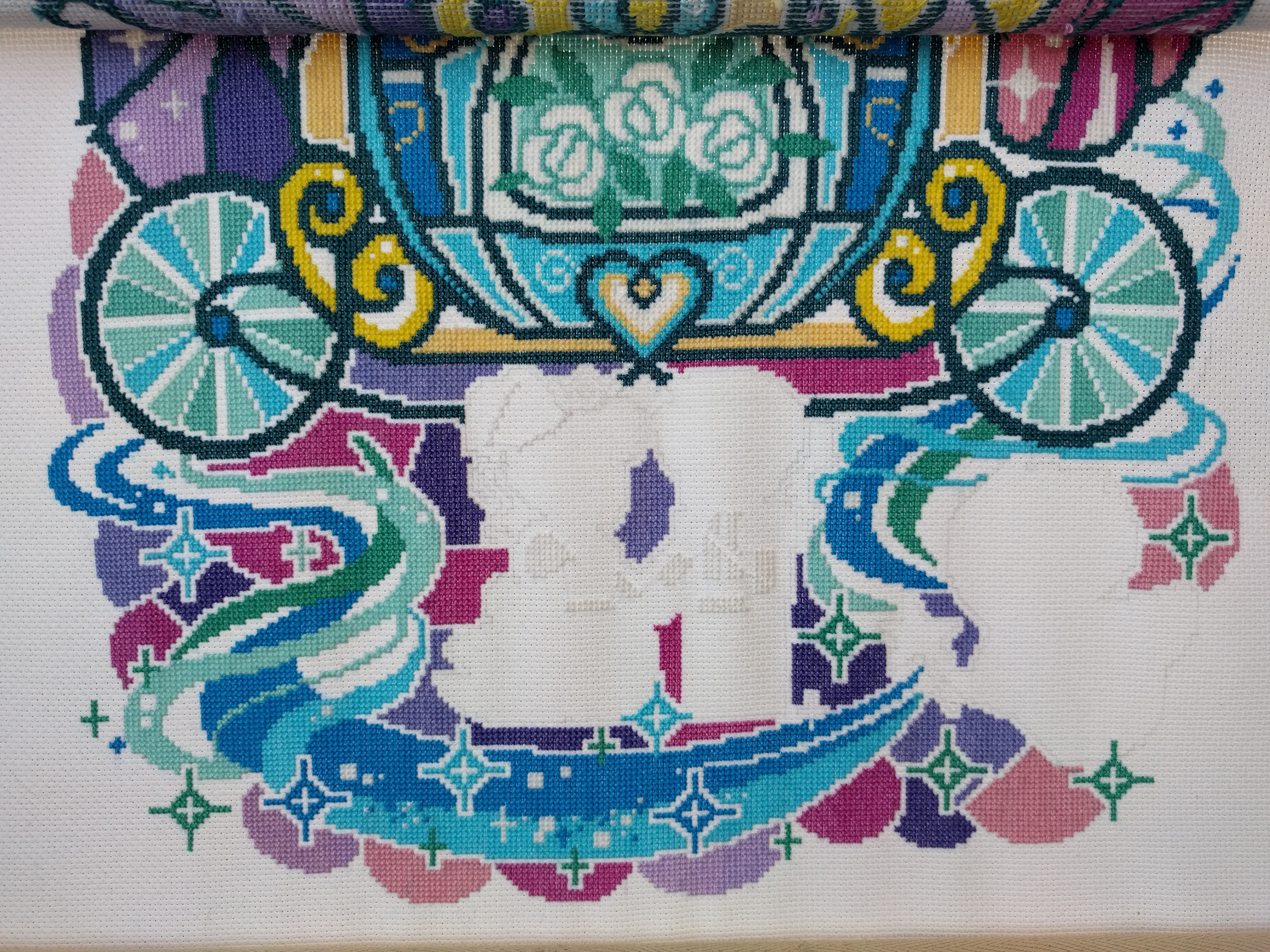 Next time I should have finished this one and have a video prepared. See you all next week 😀