Mushroom kingdom cones!
Heya! So as you all know I have started new project – Game of Mushroom kingdoms. The pattern is 322 by 606 stitches. So that equals to 21,252 stitches total.
For some time now I have been thinking about investing into DMC cones. Buying skeins all the time is good, but they are expensive if you compare them to the cones. 1 skein is 8m and costs approximately, lets say, £0.70. One cone on the other hand is 400m and costs about £12.00. I have been buying skeins from this little on-line site called Debs Cross stitch for some time now. I contacted her and asked if she could order some cones for me and to my surprise she said yes! 😀 The cones arrived in very timely manor, I think I was waiting for a week. And I am so happy 😀 So here are my new beauties.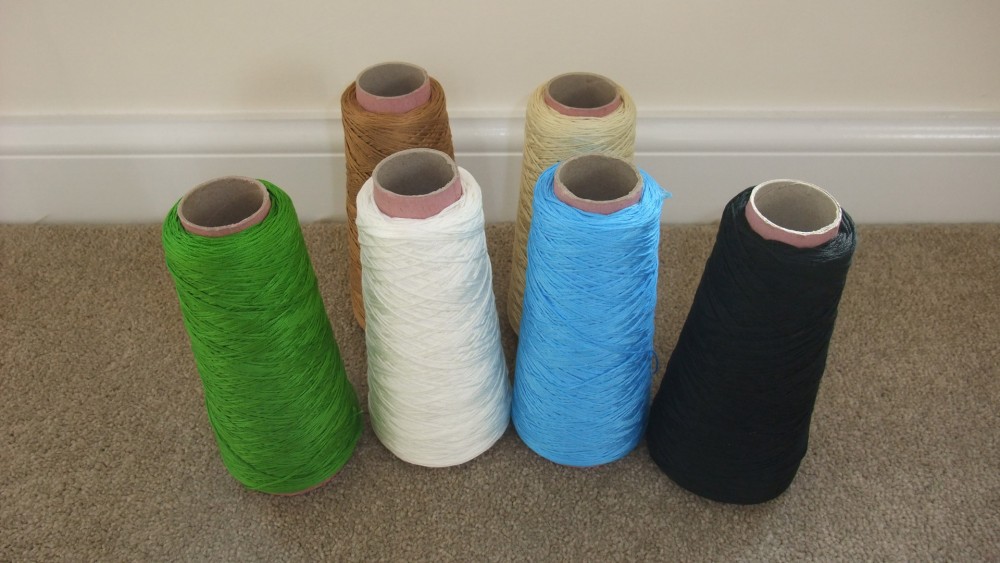 I chose the most common colours in the pattern – black for borders, green for grass, blue is the sea, white – the snow and the browns are the shore line. I will use quite a lot of these and it will be a lot cheaper. Now I can stitch again 😀